The unemployment rate is holding steady and the country is debating whether recovery has begun, but for these families the recession is finally over.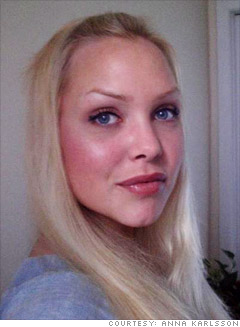 Anna Karlsson, 28, lives in Brooklyn, N.Y.
Name: Anna Karlsson
My recession ended: March 2010
Location: Brooklyn, N.Y.
I graduated from San Francisco State with a degree in journalism in the spring of 2008, and after five months at a marketing job, I got laid off. I spent 10 months searching for jobs in my field while waitressing and doing other temporary jobs. But everyone was desperate, the job market was saturated, and it just wasn't happening for me.
I finally decided to move to New York at the end of 2009, and by March got hired at a boutique public relations firm, and I also recently started my own PR and marketing company.
NEXT: Bought a new house