Bill Miller: Toughest market I've seen
The legendary fund manager, in a letter to investors, laments his heavy losses, but offers no comeback strategy.
Last Updated: August 1, 2008: 7:05 AM EDT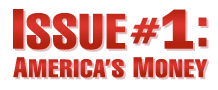 Issue #1: America's Money - Everyday on CNN
NEW YORK (Fortune) -- Shareholders of the battered Legg Mason Value Trust mutual fund won't find many answers in manager Bill Miller's second-quarter letter to investors.
In his note this week, Miller, who famously beat the S&P 500 for 15 consecutive years until stumbling in 2006, deplores market conditions that continue to punish value investors, but doesn't discuss his strategy. His $9.7 billion LMVTX (LMVTX) fund has dropped 34% since last July, while the S&P 500 fell 12%, and suffered outsized losses as financial stocks plummeted. (Read Miller's letter here.)
Investors have responded by pulling out $2.4 billion from the fund in the first six months of the year, according to Financial Research Corp. The impact has been felt throughout Legg Mason (LM), which announced its second straight quarterly loss last week. Miller is not only the firm's star manager, but also chairman and chief investment officer of its stock investing arm, Legg Mason Capital Management.
But aside from reminding shareholders that the best time to buy the fund is during its grimmest stretch, Miller offers no specific plan for fighting his way back.
Paying the price
Unlike his missive after the first quarter, in which he suggested the worst was over after the collapse of Bear Stearns, he also offers no timelines. Instead he writes that the crisis around Fannie Mae (FNM, Fortune 500) and Freddie Mac (FRE, Fortune 500), which have dropped over 65% this year, has convinced him that this market is the most difficult he's faced.
Still, he seems to dismiss critics who suggest that his bad bets on housing and banking stocks were foreseeable, or that he should have anticipated the commodities boom driven by growth in China and India. He also asks, but doesn't answer, whether buying fallen financials or correcting energy stocks are "obvious" moves today.
"I do think some things are obvious," he writes, citing the eventual end of the credit and housing crises, the return of the credit markets, and the long-term strength of the American consumer and economy. "It is obvious stock prices will be higher in the future than they are now," he writes in his only projection for the market.
While it's true that value investors - who look for beaten down stocks that they think the market has misjudged - have suffered this year, Miller has been hurt more than most. Large value funds have fallen an average of 16% since last July, according to Morningstar. The research firm lists LMVTX as a large blend fund, but Miller trails his peers there too: on average, those funds have dropped 11%.
LMVTX has been so hard hit partly because the fund is highly concentrated, with only 35 stocks at present. When bets sour, as they did with Miller's large crop of financials, including Citigroup (C, Fortune 500) (down 33% for the year), the whole portfolio reels. Two of Miller's other top ten holdings, Unitedhealth Group (UNH, Fortune 500) and Aetna have also been pummeled this year, down 51% and 29%, respectively.
But there's another reason why Miller's losses have outpaced other value managers. He's never toed the traditional value line and is famous for scooping up high-multiple stocks like Ebay and Google, now two of his top 10 holdings. Both have fallen this year, with Ebay down 18% and Google off 26%.
As Legg Mason continues to struggle, Miller's latest shareholder letter leaves a lot unsaid. So does the manager: Miller didn't respond to a request for comment Wednesday.