How to deal with 'desk rage'
Asked to do more with less, and anxious about their futures, employees may lash out at innocent bystanders. Here's how to turn an angry outburst into a useful conversation.
Last Updated: September 17, 2008: 8:34 AM EDT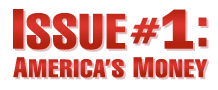 Issue #1: America's Money - Everyday on CNN
NEW YORK (Fortune) -- Dear Annie: I'm a department manager in a company that recently slashed its workforce (and we think there is probably more cutting ahead). My team has shrunk from 12 people to 7, but we still have to reach the same productivity goals. This is hard on everybody, but one of my direct reports - an extremely talented techie whom I'd hate to lose - seems to be taking the extra pressure particularly badly. He has started ranting and raving over small mistakes his colleagues make, and even blew up at me yesterday when I asked him what I intended as an innocent question about a project. I was caught off guard by his anger and started shouting back at him, which just made him even madder. If (or when) he flies off the handle again, how should I deal with it? - Peacemaker
Dear P.: Small consolation though it may be, you're not the only one trying to handle a sudden rise in what psychologist David Wolf, PhD., calls "desk rage." Author of a new book called Relationships That Work: The Power of Conscious Living (Mandala Publishing, $14.95), Wolf is frequently called in to counsel companies where people are screaming at each other. "In both the personal and the corporate coaching that I do, I'm seeing a tremendous increase in tensions and hostility," he said. "People are trying to do the same work, or more work, with fewer resources, less money, and less time, and they resent it."
Not only that, but many employees are keenly aware that, even if they meet the Herculean goals their companies have set for them, they may still be regarded as disposable. A new poll by VitalSmarts, a Utah-based training firm, says 3 out of 4 employed adults expect their employers to lay people off in the next 12 months, and fully 1 in 3 believe their jobs are at risk right now.
The next time you ask your volatile underling, "How's it going?" and he bites your head off, Wolf suggests putting these tips into practice:
1. Blank out your own emotions. Take a deep breath, keep your voice low and slow, and don't take the attack personally. "His rage is not about you. It's about him," said Wolf. "Don't let your own fear or anger take hold." How can you stay cool when someone is using you as a verbal punching bag? "Different techniques work for different people," said Wolf. "The main thing is to practice noticing your own emotions without being controlled by them."

2. Listen. It's not your job to be the office shrink, but listening carefully to an angry colleague is the first step in building a constructive conversation. Take him or her to some quiet place - your office, a bistro down the street, or wherever you can keep interruptions or distractions to a minimum - and focus your attention on this discussion.
"If you really listen, instead of thinking about what you're going to say next, you're far more likely to be listened to when it's 'your turn' to speak," said Wolf. "Listening closely also shows the other person that you are not his enemy" - and that you genuinely would like to do whatever you can to help.
In an ideal world, you would be able to promise that things will get easier, or that more hands will be on deck to do the work. Right now on Planet Earth, you probably can't promise that, so don't even try. What you can do right now for free, however, is empathize. Wolf says that he has seen clients amazed at "how quickly this simple technique turns hostility into a reasonable dialogue."
3. Restate in your own words what you just heard. "To be understood is a basic human need. Often when someone is venting at you, all they want is to know that you understand their situation - not analysis, praise, advice, judgment, or anything else, just simple recognition of their point of view," noted Wolf.
So, for instance, if your subordinate delivers a tirade about delays on his project because of factors beyond his control, you might calmly reply, "I understand what's happening" - insert relevant details here - "and that it's really frustrating for you."
Wolf adds that there is a big difference between understanding and agreeing. "Suspend judgment long enough to 'get' what the other person is saying, even if you think it's unjustified or wrongheaded," he suggested. "People don't care what you know until they know that you care, so concentrate on staying detached from your own point of view and making sure you hear his."
Beyond the workplace
At some point, if your talented but tantrum-prone employee doesn't chill out - or if his outbursts escalate to where they damage the morale of the whole team - you may have to take more drastic measures, such as explaining that (to paraphrase Harry Truman), if he can't take the heat, he'll have to get out of the kitchen. But first, since you value his work and would prefer to keep him around, give Wolf's approach a try.
Incidentally, Wolf says his method works equally well on anyone who snarls at you, from stressed-out store clerks to your surly teenage kids. "These are universal principles," he said. "They aren't just for the workplace."
Readers, what do you think? Have tensions and tantrums increased at your shop lately? How do you cope with a short-tempered coworker (or boss)? Post your thoughts on the Ask Annie blog!