Why Chris Dodd is gunning for the banks
Detroit may get its bailout at last - but Wall Street could pay the ultimate price.
Last Updated: December 10, 2008: 1:55 PM ET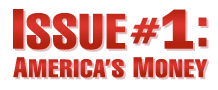 Issue #1: America's Money - Everyday on CNN
WASHINGTON, D.C. (Fortune) -- If and when Detroit's automakers actually get their taxpayer-funded lifelines, Senator Christopher Dodd will be remembered for his tough-guy demand that General Motors CEO Rick Wagoner be shown the nearest exit.
No one will remember Dodd's full-throttled threat, issued just last week, that an auto bailout bill should "also place tougher conditions on any loans to financial firms."
To Dodd, D.-Conn., and other lawmakers, Detroit's plea for federal aid had to be considered in the context of what came before: the Wall Street bailouts, an increasing source of anger and frustration.
With Tuesday's compromise between Democrats and the White House over emergency loans for Detroit, it's clear that the Senate Banking Committee chairman wasn't able to follow through on his threat to stretch the bill to apply to bailed-out banks too. If he had, banks would have been forced to start lending their taxpayer billions and to go easier on homeowners facing foreclosure.
That's not entirely surprising, given Dodd's weak leadership and the sheer legislative difficulty of turning his rhetoric into law.
The little-noticed episode outlines an emerging political reality: Just as the automakers faced an especially severe drubbing because they were second in line asking for taxpayer support, lenders - and their lifeguard, Treasury Secretary Henry Paulson - now face an especially cranky Congress in part because of the strict conditions Detroit will have to meet in order to qualify for emergency loans.
"There is no doubt that the automobile companies have done far more, far more than the financial companies to show that they deserve taxpayer support," Dodd said at a hearing last week.
As a result, Paulson had better hope a worsening of the financial crisis doesn't force him to ask Capitol Hill for the second $350 billion installment for the Troubled Asset Relief Program (TARP). The response from lawmakers will get really ugly really fast.
Democrats in particular like to point out that the hundreds of billions flowing to lenders dwarfs Detroit's $34 billion request - and those massive sums doled out to the banks don't appear to be coming out the back end to help homeowners or the economy.
An ominous warning to Wall Street
At the Senate hearing on Detroit that he chaired last week, Dodd stepped away from his description of the auto industry's plight to devote fully half of his opening statement to a condemnation of bailed-out financial institutions and Paulson's rescue efforts.
"The Treasury Department's largesse with taxpayer funds has been remarkably free of conditions placed on the recipients of those funds," Dodd complained. "Indeed, in the spirit of the season, Secretary Paulson has given the nation's largest financial institutions the biggest holiday present in the history of American capitalism."
He accused Paulson of refusing to force banks and insurance companies to reform their "shabby lending practices" and of "careening from pillar to post," in designing rescue efforts.
"Even now, weeks after the fact," Dodd said, "Americans are still waiting for most of them to show that they deserve those dollars. Still waiting for them to appropriately increase lending to consumers and businesses. Still waiting for them to more aggressively act to mitigate foreclosures. And still waiting for these lenders to rein in bonuses and other forms of excessive compensation while the American taxpayer is sacrificing on a daily basis."
To drive home his point, Dodd's staff erected a graph behind him to compare Detroit's $15 billion request with what has flowed into financial firms - $30 billion for Bear Stearns; $150 billion for AIG (AIG, Fortune 500); $200 billion to Fannie Mae (FNM, Fortune 500) and Freddie Mac (FRE, Fortune 500); $300 billion to Citigroup (C, Fortune 500).
Those are the numbers that will be on lawmakers' minds if they are asked to pony up more TARP money. They are also the numbers that will be on their minds when Obama's Treasury Secretary nominee, Timothy Geithner, an architect of those rescue packages, comes to the Senate for his confirmation hearing.
Detroit's automakers faced "a lot of frustration and buyer's remorse" over the Wall Street rescues, said Scott Paul, executive director of the Alliance for American Manufacturing, which supported an auto bailout. "Being second in line is never a great thing because you bear the brunt of the consequences of the first bailout."
That should be a lesson, too, for the third in line.