Senior workers delay retirement
For older workers forced to stay in the rat race longer, finding employment is no easy task.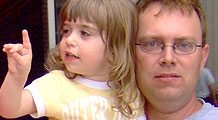 Conflicting economic data show either the beginning of an economic recovery or a worsening recession. These CNNMoney.com readers are using their own leading indicators.
NEW YORK (CNNMoney.com) -- Retirement dreams are quickly fading for thousands of older workers, as the severe market losses that ravaged once-healthy retirement accounts over the last year force many seniors to work longer.
There were 430,000 people age 65 and over actively looking for work in June, a whopping 46% increase from a year ago, according to the Bureau of Labor Statistics.
Many who once expected to retire at 62 now expect to work until at least 65, said Sara Rix, a policy analyst with AARP's Public Policy Institute. A need for money was the most common culprit cited by workers surveyed by the AARP.
"A lot of people who thought their funds would carry them into their golden years are being forced to work," said Ford Myers, president of Career Potential, LLC, a Pennsylvania-based career consulting firm, and author of the book, "Get the Job You Want, Even When No One's Hiring."
"If they already have a job, then it's a little bit easier," he added, but for those trying to find a job or get back into the work force after retiring, "it's a lot more challenging."
For seniors age 65 and older who are out of work and in need of a job, these are the worst times on record. The unemployment rate for people actively looking for work within that age group jumped to an all-time high of 6.8% in June, up from 6.1% in May.
While the unemployment rate for older workers is below the national average, that number likely does not count many displaced and discouraged workers who are far more likely than younger ones to drop out of the labor force when they lose their jobs, according to Rix.
And at a time when nearly a tenth of the general population is out of a job, issues like age discrimination, out-of-date skill sets and résumé gaps can make it even tougher for seniors to get hired. Once unemployed, older workers tend to stay out of work longer than their younger counterparts, according to BLS.
Getting back in the game
In order for Ruby MacDonald, 65, to find a job, she had to reinvent herself -- as a freshman.
MacDonald has been a nurse for 32 years but retirement is still a distant goal. "I thought about retiring but with the market the way it was I couldn't afford that," she said. Instead, MacDonald got a bachelor's degree and then a master's to boost her viability in the job market.
"If I was going to stay in nursing and not be forced to retire, then I needed to get my master's," she said. "With the competitive market for nurses I knew I needed some credibility and more background as far as education went."
MacDonald finished her master of science in nursing online from Excelsior College in December and was hired shortly after as the chief nursing officer at Laredo Medical Center in Texas.
"It is tough out there in this job market and I was scared of looking for work at my age," she said, but "I was so excited when I was offered this position."
According to Bill Stewart, assistant vice president for institutional advancement at Excelsior, there has been an increase in the number of people over 60 going back for a degree in order to stay competitive in the job market.
In addition to bulking up on schooling, Cynthia Shapiro, career coach and author of "What Does Somebody Have to Do to Get a Job Around Here?", advises other seniors struggling to find a job to emphasize the upside that more years of experience can bring, such as extensive contacts, a better work ethic and a higher level of responsibility.
"Sell the idea that you'd be a terrific mentor," echoed Dan King, principal of Career Planning and Management in Boston. And don't underestimate the importance of being tech savvy, he added. That's one area where employers may assume younger competitors have an advantage in the market place, the career experts said.
But older workers may have to scale back their expectations, Shapiro warned. "If you've been in the industry for 30 or more years, then you should be earning at the top level, but not in this economy."

Features

These Fortune 100 employers have at least 350 openings each. What are they looking for in a new hire? More

It would be the world's second-biggest economy. See how big companies' sales stack up against GDP over the past decade. More