Postal Service blames mail decline for loss
Mail volume plummets as the recession drags on and more Americans correspond via e-mail. Retiree health costs also take a toll.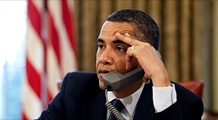 Snapshots of the economy after 200 days of the Obama administration.
NEW YORK (CNNMoney.com) -- The U.S. Postal Service reported a $2.4 billion loss in its most recent quarter Wednesday, blaming plunging mail volume and rising retiree health care costs.
The USPS, which is not a government agency but is exempt from taxes and antitrust law, lost $1.1 billion a year earlier.
The service said it expects to suffer a $7 billion loss for its full fiscal year ending in September.
Operating revenue fell 8.8% to $16.34 billion.
Contributing to that revenue decline was what the service called an "unprecedented" drop in mail volume. In the nine months of the fiscal year, volume has fallen by 20 billion pieces, the USPS said in a regulatory filing.
The Postal Service expects mail volume to decline another 10 billion to 15 billion pieces in fiscal 2010.
"The decline in mail volume is primarily due to the widespread economic recession, although the long-term trend of hard copy correspondence and transactions being diverted to electronic media continues," according to the filing.
At the same time, the USPS said costs related to retiree health benefits were "significantly higher" in the quarter and that a surge in fuel prices last year impacted results. It said that its losses will prevent it from making a mandatory $5.4 billion payment to its retiree health benefit fund by Sept. 30.
The USPS has asked Congress to restructure its payments for retiree health benefits and to allow it to suspend the six-day-a-week delivery requirement as ways to generate sufficient cash flow to make the benefit payment.
To cut costs, the Postal Service has capped executive pay and is reducing its 700,000-strong workforce through attrition and early retirement, while avoiding layoffs. It has also halted construction of new facilities and is renegotiating contracts with major suppliers.
While it expects these efforts to have a positive impact on cash flow this year, the Postal Service said it does not expect them to offset projected declines in revenue.

Features

These Fortune 100 employers have at least 350 openings each. What are they looking for in a new hire? More

It would be the world's second-biggest economy. See how big companies' sales stack up against GDP over the past decade. More