Global recovery has started - IMF
Sustained improvement needs U.S. focus on exports and Asia toward imports, says International Monetary Fund's chief economist.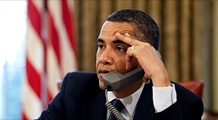 Snapshots of the economy after 200 days of the Obama administration.
Video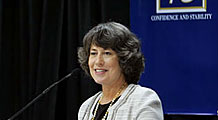 The Fixers
7 people are in charge of rescuing the economy. Here's who they are and how they plan to do it.
WASHINGTON (Reuters) -- The global economic recovery has begun but sustaining it will require refocusing the United States toward exports and Asia toward imports, the International Monetary Fund's chief economist said.
In an article released by the IMF Tuesday, Olivier Blanchard also said potential economic output may be lower than it was before the financial crisis struck.
"The turnaround will not be simple," Blanchard said. "The crisis has left deep scars, which will affect both supply and demand for many years to come."
He said U.S. consumption, which accounts for about 70% of the U.S. economy and a large chunk of global demand, would not quickly return to pre-crisis strength as households cope with trillions of dollars in losses from the falling housing and stock markets.
He said the financial crisis had made Americans more conscious of "tail risks" -- events that are unlikely to occur, but when they do have devastating consequences.
That means U.S. consumers are unlikely to return to their free-spending ways, and both the United States and its trading partners will have to adjust. Emerging Asian countries, especially China, must play a big role.
"From the point of view of the United States, a decrease in China's current account surplus would help increase demand and sustain the U.S. recovery," he said. "That would result in more U.S. imports which would help sustain world recovery."
But in order for China to boost domestic demand, it will need to provide a stronger social safety net and increase household access to credit, which will encourage its consumers to save less and spend more.
"Both higher Chinese import demand and a higher (yuan) will increase U.S. net exports," he said.

Features

These Fortune 100 employers have at least 350 openings each. What are they looking for in a new hire? More

It would be the world's second-biggest economy. See how big companies' sales stack up against GDP over the past decade. More