Credit card relief: Phase one
The first part of Obama's crackdown on the credit card industry will give consumers more notice when contracts are changed and the option to reject interest rate increases.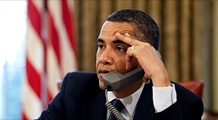 Snapshots of the economy after 200 days of the Obama administration.
NEW YORK (CNNMoney.com) -- Consumers struggling with credit card debt will start to see some relief Thursday as the first steps of the Obama administration's industry overhaul go into effect.
Beginning Aug. 20, credit card issuers will be required to give customers 45 days advance notice before making any significant changes to a contract and will be required to mail bills 21 days before the due date.
Under current laws, issuers are required to give 30 days notice before changing a contract and mail bills at least 14 days in advance.
Consumers will also have the right to reject changes to their contracts, including interest rate increases, and they will have the option of paying off their balances at their existing rates within five years.
The changes are the first to come under the Obama administration's credit card reform act, which was signed into law in May.
"The new rules of the road established by the Credit CARD Act will shield credit cardholders from widespread abusive practices," Senate Banking Committee Chairman Chris Dodd, D-Conn., the bill's author, said in a Wednesday statement.
But the more substantial changes are expected in February, when the second half of the act is implemented.
Thursday's reforms are "a good thing" for consumers, said Linda Sherry, director of national priorities at Consumer Action, a non-profit consumer advocacy group. "But they are just the icing on cake. The cake is coming in February."
In February, credit card companies will be prohibited from raising interest rates on existing balances unless the borrower is more than 60 days delinquent or the increase is stated in the contract.
"That's a very big deal for household budgets," said Gail Hillebrand, senior attorney at Consumers Union. "It means the rate can't go up on money they've already borrowed."
Among other measures to come in February: Consumers under the age of 21 will be required to have a cosigner and will have restricted credit limits; credit card issuers will not be able to raise interest rates in the first year unless specified in the contract; and issuers will be required to give more advance notice before raising rates on future purchases.
Thursday's changes. Requiring companies to mail bills seven more days in advance is expected to make it easier for consumers to pay their monthly installments on time and avoid penalties for being late.
But rejecting changes to the terms of a contract could come at a price.
While consumers will now have the right to reject an interest rate increase and cancel their cards, the new rules stipulate that the cardholder will have five years to repay their balance at the current interest rate.
That could result in a much higher minimum payment, since the time-frame to repay the debt will be condensed. Under the new rules, the minimum balance cannot go up by more than double.
When the balance is too large to be repaid within five years without more than doubling the minimum payment, it's up to the credit card company to extend the time frame or determine a new rate.

Features

These Fortune 100 employers have at least 350 openings each. What are they looking for in a new hire? More

It would be the world's second-biggest economy. See how big companies' sales stack up against GDP over the past decade. More