Churches fight Detroit blight with hope - and cash
Detroit's churches are taking a hands-on approach to saving their neighborhoods, plowing millions into buying and redeveloping local housing and businesses.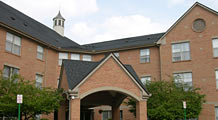 To keep their neighborhoods alive, Detroit's churches are buying and revitalizing local properties. Here's a look at 7 projects undertaken by one ministry, Greater Grace Temple.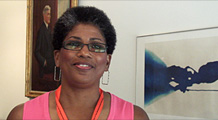 With job prospects bleak, many people in Detroit are deciding to start their own business.
DETROIT (CNNMoney.com) -- With its ever-increasing pockets of barren land and abandoned housing, Detroit may be the most financially devastated city in the country. Who would take on the task of trying to revive neighborhoods mired in economic blight? Try an institution built on faith and hope: Detroit's churches.
"Often it is up to us to single-handedly keep this area from becoming a ghost town," says the Rev. Charles Ellis III, pastor of Greater Grace Temple on the city's northwest side.
Ellis, who has been pastor at Greater Grace for 13 years, knows the realities of living in a struggling city. In the last two years, he has watched the local police station, YMCA branch and a neighborhood high school close down.
To keep the area viable, the church now owns and operates a senior apartment complex, two charter schools and the historic 18-hole Rogell Golf Course -- purchased from the city of Detroit for $2.1 million in spring 2007. More recently, two houses were donated to the church. They now offer transitional living spaces for multiple families that have been displaced.
Ellis' efforts to develop housing, business and educational options for the residents of his community are being duplicated by more than a dozen Detroit church leaders and their business-alliance groups.
Take Bishop Edgar Vann II of Detroit's Second Ebenezer Church. "We are doing what we can to get jobs to return and get property values to return to, at least, a decent level," he says. "Depending on what the upcoming U.S. Census determines, 700,000 or more people still live in Detroit, and we need to figure out a strategy for us to have a sustainable future here."
Second Ebenezer and its 15-year-old Vanguard Community Development Corp. -- a 503(c) tax-exempt nonprofit -- have spent $72 million on housing, a school, retail development and a new church in the last five years.
After opening the new church in October 2007, Second Ebenezer sold its former building to another church, then moved and expanded its various neighborhood businesses. Those include the Milwaukee Junction Business Center, a business incubator that encourages entrepreneurship and retraining by offering office space and a conference center. In May, Vanguard unveiled its latest major accomplishment: The 48-unit Cameron Court Senior Village, which provides residents with amenities such as a beauty salon.
Like many of the churches' economic development wings, Vanguard is financially independent from Second Ebenezer and has its own board of directors. The group's capital is drawn from a variety of public and philanthropic sources. For example, much of the $9 million that paid for Cameron Court Senior Village came from a half-dozen local financiers and development groups. A significant chunk of the project's cost was offset through tax credits, which investors received in return for supporting the development of low-income housing.
And while Detroit is an impoverished town, it's not without deep pockets. " We have entrepreneurs, business owners, professional athletes and executives at Fortune 500 companies who belong and contribute to our church," Greater Grace's Ellis says of his flock. "Our church goes from one end of the spectrum to the other -- seniors to our youth ministry. People have been known to put money where their desire and heart is."
Filling the economic gaps
The Rev. James Holley, pastor of Little Rock Baptist Church, says his church and its for-profit community development corporation, Rock Property Management LLC, are working to provide residents with retail development that is sorely lacking in the city. Rock Property plans to open a neighborhood pharmacy in October. It also owns and operates a fully occupied 14-unit apartment complex.
"The economy hit us. This project was supposed to be condos, but we reconfigured it to a rental property," he says.
Rock Property bought a former Jewish synagogue across the street from the church and turned it into a school where high-school dropouts can get a diploma while they work. Holley says that despite poor economic conditions -- unemployment in the city hit almost 30% in July -- the church has not laid off any of its more than 400 employees.
Rock Property is "optimistic with caution" and is moving along with plans for a restaurant and beauty supply store. "Even in a bad economy, people still need to eat and they need to keep up their appearance," Holley says. "Those businesses provide services and jobs to the church community."
While it seems Detroit churches are doing a lot to keep their neighborhoods afloat, Detroit pastors say the city's churches are lagging in their economic development efforts. "My colleagues across the country have partnerships that are more meaningful with their city, county and state than here in Detroit," Vann says. "We are behind."
Khari Brown, assistant professor of sociology at Wayne State University in Detroit, sees local churches facing the same economic struggles that their constituents do.
"Many of those people need assistance," he says. "The country may be in a depression, but Detroit has been in a depression for decades. It's the poorest big city in the country, and its churches are limited in addressing the problems in their neighborhood."
Brown says there are about 3,500 African-American churches in Detroit, many of them in storefronts. Only a few can afford to provide social services. "They do the best they can with limited resources," he says.
Good works, plus profits
The Rev. Charles Adams, pastor of Hartford Memorial Baptist Church on Detroit's northwest side for 40 years, teaches an intensive two-week class on churches and economic development at the Summer Leadership Institute at Harvard University's Divinity School in Cambridge, Mass. He helped start the program 11 years ago in partnership with the university. The class teaches church leaders how to finance and plan a project so it "is profitable, not just charitable."
Adams says churches in cities such as Houston and Cleveland do a better job creating economic development in their neighborhoods. "[Detroit churches] do less than 11% of the economic development in Southeast Michigan. Why? National chains won't focus on Detroit as a viable place to do business. That may be because of its social problems, or not enough [qualified] people to work, or too many pockets of abandonment."
His church's Hartford Economic Development Foundation has had several successes, however. It was responsible for getting K-mart to locate on a parcel it owns in the city. The K-mart was replaced three years ago by Home Depot (HD, Fortune 500), which Adams says is doing well. The development group also leases nearby land to Kentucky Fried Chicken, McDonald's (MCD, Fortune 500) and Long John Silver's.
"We've brought jobs and restaurants to our area," Adams says.
Detroit's real-estate crash has one silver lining: properties are affordable. Adams' church purchased several surrounding acres to build housing, and it bought a closed school from Detroit Public Schools to provide early childhood education and an adult computer literacy program. "I think there are some amazing opportunities in Detroit," he says. "We want to acquire as much land as we can get our hands on and go after much-needed businesses."
Still, church leaders know they are facing unprecedented economic challenges. Ellis of Greater Grace remembers the hard times the 82-year-old church faced when his father served as pastor there.
"The difference between this season and my father's season in the early 1980s is people lost their jobs but eventually got them back and things went back to normal," he says. "Now things are not going back to normal. So we are encouraging entrepreneurship and offering retraining. People need to go from being employees to employers."

Photo gallery: Saving souls - and a golf course

To write a note to the editor about this article,
click here
.