Facebook your way to a new job?
Social networks like LinkedIn and Twitter can help you find your next opportunity, if you know these secrets.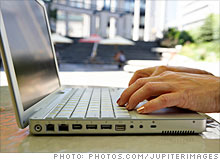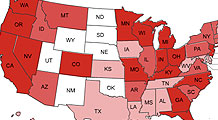 The duration of unemployment insurance varies by state. Here's how many weeks are available where you live.
More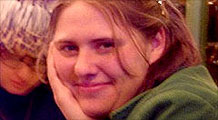 High stress and a meager paycheck are just another day at the office. Here are 15 of the most overworked and underpaid professions out there.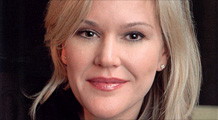 These rising stars from Fortune's 40 under 40 list have great jobs to fill. What are they looking for and how can you impress them?
jobs by

Find a Job
NEW YORK (Fortune) -- Dear Annie: I enjoyed your Sept. 30 column, and readers' comments, about how to decide whom to "friend" on Facebook. I recently joined LinkedIn, which I have heard is a terrific job-search tool, but I could really use some pointers on how to make the most of it. (I lost my old job about six weeks ago and, while my severance pay will last another couple of months, I need to step up my job hunt.)
Should I connect with everyone who contacts me, or limit my LinkedIn connections to only those people in my field, which is finance, or my industry? Also, how important are recommendations? --Newbie in New Jersey
Dear Newbie: With about 48 million members now, LinkedIn offers a virtually limitless amount of potential for people who know how to use it.
But while LinkedIn is a great site for advancing your career, other social networking sites can be useful as well, say Brad and Debra Schepp, husband-and-wife authors of "How to Find a Job on LinkedIn, Facebook, Twitter, MySpace and Other Social Networks" (McGraw-Hill, $18.95).
Consider Facebook: Even though it's designed mainly for keeping up with personal friends, you may not realize that it features lots of business-related groups.
"If you're looking for a job, group discussion boards are probably where you will want to spend much of your time," the authors write. Searching out and joining groups can give you the inside track on job openings, inform you of upcoming professional meetings and conferences, and introduce you to people who can share what it's really like to work for a particular employer -- all highly useful stuff.
As for Twitter, the authors admit they were skeptical at first -- "I equated it in my mind with 'fritter,'" says Brad Schepp -- but they've come to believe it can be a great job-search tool. Start by following companies and executives in your industry, then work on building a following of your own. Avoid tweeting about what you had for dinner; instead focus on, say, an interesting story in a professional journal, your latest accomplishment at work, or -- yes -- what kind of job opportunity you're seeking (ideally without sounding desperate).
If you tweet about openings you're looking for, followers who don't know of any simply won't respond. People who know of a relevant opening, though, can tweet right back and tell you so.
Talkback: Has job hunting through a social network worked out for you?Leave your comments at the bottom of this story.
Meanwhile, you're right that it's worth taking time to make your LinkedIn profile shine. "Recruiters prowl LinkedIn and do searches," notes Brad Schepp. "If your profile is complete and shows you in your best light, they'll contact you."
Recommendations are important -- you need three to make your profile complete. These should be as recent as possible, so ask your former bosses and colleagues (or clients) before they forget the details.
LinkedIn provides a standard form for requesting these endorsements, but the authors suggest customizing it to each recipient. Suggest a couple of "talking points": It makes your reference's task easier, and makes it more likely to catch the eye of a hiring manager looking for your skills.
Because recruiters often search LinkedIn by keyword (as they do the big job boards), make sure your profile includes important keywords for your field and industry. But it's not just about keywords: Describe your experience with pizzazz, explaining not just what you did and when, but also how you did it and what you learned. As one hiring manager told the Schepps, "If I'm reviewing a profile and don't find it compelling, I will not take it any further." And doublecheck the text to prevent typos and punctuation mistakes.
As for your photo, it should be clear, well-lit, and show you looking upbeat, if not smiling. It needn't be overly formal.
How big should your network be? Some users try to amass as many contacts as possible, but LinkedIn advises you only accept contacts who you know and are in some way "invested in your future," says Krista Canfield, a LinkedIn manager.
"Look at LinkedIn as if it were a business lunch," suggests Canfield. You wouldn't stand up in a crowded restaurant and announce your career goals to strangers; conduct your LinkedIn life accordingly, she says, adding: "Don't forget your manners."
Secrets of success
LinkedIn can also be a useful source of job-market intelligence. The "Companies" tab at the top of the page shows who has been hired recently, and where they came from, explain Brad and Debra Schepp.
"Knowing who's come on board lately gives you a good idea of what the company is seeking, so you can see how your credentials and experience might measure up," says Brad. "And knowing where that person came from is useful too. Maybe their old job is open now."
Even if you're not actively job hunting, you'd be smart to put some time into social networking -- just in case, says Debra: "You have to dig the well before you're thirsty."
Also be sure to give as much as you get, she says. When you ask someone for an answer to a professional question, a contact, or a recommendation, always ask what you can do for him or her. "It sounds corny, but everyone we have met who got a job through LinkedIn has said they live by the phrase 'Pay it forward,' " she says.
And don't get discouraged if it takes a while to find a new job, even if you're using every available online social network to its fullest. "Social networks are fantastic resources, but they aren't magic job machines," says Deb Schepp. "Job hunting ranks right up there with a root canal for many of us, and some aspects of it will never be easy." Too true.
Talkback: Have you tried job hunting, or hiring someone, through a social network? What did you do, and how'd it work out? Tell us on Facebook below.