Follow the smart money -- and the crowd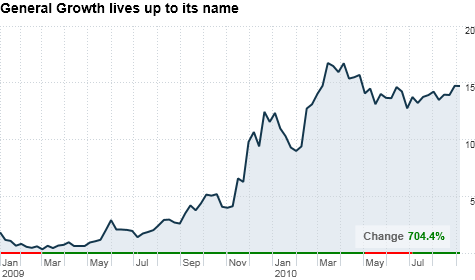 NEW YORK (CNNMoney.com) -- Hedge fund manager Bill Ackman banked a $1 billion profit in 2008 on MBIA after waging a multiyear campaign against the municipal bond insurer. No one expected him to replicate his performance anytime soon.
But in 2009, Ackman made what he called the "best investment he's ever made." He invested in the equity and bonds of then-bankrupt General Growth Properties (GGP), one of the largest owners of shopping malls in the U.S. He's still in the stock. His $50-$60 million initial investment is now worth over $1 billion at today's prices.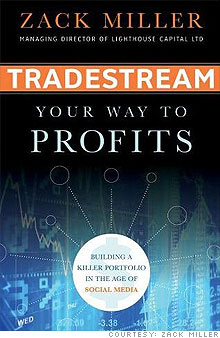 Ackman's strategy is unique. He combines a fanatically analytical approach with a stubborn doggedness to prove that he's right -- even in the face of short-term losses. "Watching Ackman stand up to an onslaught of attempts to discredit him, people used to say that he was either a genius or a lunatic," said Christine Richard, author of Confidence Game, a fascinating new book that details Ackman's fight against MBIA (MBI).
Todd Sullivan, who writes the ValuePlays online newsletter, can also attest to Ackman's wit. He's a new breed of professional investor (one I call a piggyback investor) who spends valuable research time combing through regulatory filings of gurus like Ackman.
Even before Ackman publicly recommended GGP at an investment conference in May 2010, Sullivan noticed the position in Ackman's SEC filings a full quarter beforehand. After doing his own due diligence, Sullivan alerted his subscribers that he was buying the stock (something he would do 2 more times). His cost basis of $1.75 a share is looking pretty -- GGP's now stock sits at almost $14.
Sullivan, now a general partner at hedge fund Rand Strategic Partners, had a great year last year, thanks in part to Ackman's GGP pick. It shows that the trend of piggyback investing -- following the every move of exalted investors and building portfolios that mimic their activities -- can be highly successful. Of course, investors have followed the so-called "smart money" for years. But it's a lot easier and quicker to do so now thanks to social media.
AlphaClone, a new player on the piggyback investing scene, allows users to build portfolios based on guru investor holdings. Investors can manage portfolios that mimic the moves of an individual manager like Ackman or create all-star portfolios that feature picks from the likes of George Soros, Carl Icahn and Warren Buffett. AlphaClone also lets investors backtest the gurus' strategies to establish historical performance.
The Internet has made all this possible. Empowered with Twitter and Facebook, investors are reading and sharing their expertise 24/7 in real time. The collective information -- what I call "tradestreaming" and what I named my recent book -- is all about finding the right people with the most valuable information to share.
That could be Ackman or his like for some investors. Others may choose to hitch their cart to unknown managers that hope to be the next Ackman.
Sites like Covestor and kaChing act as the eBay of investment management expertise -- pairing up smaller, lesser known investment advisors with those seeking their expertise. These marketplaces provide something for everyone -- the demand for specific expertise is matched with the most appropriate expert. Piggybacking has never been easier ... or more profitable.
The wisdom of the crowd
Tradestreaming has created a vibrant way to publish and share investment ideas. But there is more to it than merely following the advice of top fund mangers. Crowdsourcing can also work wonders for investors.
In stark contrast to piggyback investing, crowdsourcing is a belief in the predictive value of the opinion of the masses. Expertise has no place in crowdsourcing. Instead, a smart crowd is made up of anonymous opinion, the sum of which tends to yield very accurate prognostications.
This hasn't been lost on investors. New sites like Piqqem provide a mechanism for investors to share their opinions on stocks. There isn't as much research about the use of crowdsourcing to accurately predict stock prices as there is for forecasting the outcomes of elections and sporting events, but the early results look promising.
Piqqem founder Jett Winter said that he's often noticed changes in how investors view the prospects of a particular stock right before a company reports earnings. And that can be predictive of future moves in the stock.
Take Intel (INTC, Fortune 500) for example. The chip giant reported second-quarter results in mid-July that heartily surpassed analysts' expectations. The stock rose nearly 2% and the crowd was there for the ride. According to Piqqem, the user sentiment rating on Intel was extremely positive heading into July.
So while it's premature to say whether crowdsourcing can act as a standalone strategy, it may make sense for investors to tap the wisdom of the masses in addition to the other strategies they use to generate investment ideas.
The Internet and social media are truly changing the way we acquire information, research investments, and manage our portfolios. The playing field is more level than it's ever been, and that's a good thing. Happy tradestreaming.
Zack Miller is the managing director of Lighthouse Capital, a boutique investment firm servicing high-net-worth investors from around the world. He is also the author of the popular investing blog http://newrulesofinvesting.com/.