40 reasons why it's great to be a business leader under 40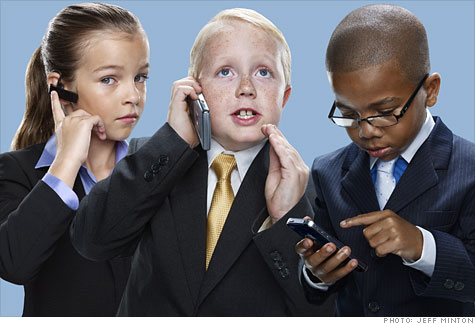 FORTUNE -- How awesome is it to be at the top of your game when you haven't even reached 40? Just ask Todd Combs, who became the heir apparent to manage Warren Buffett's portfolio for Berkshire Hathaway at the age of 39. Or Marc Andreessen, the 39-year old entrepreneur and investor who took his first company public at 24 and now tops Fortune's 40 under 40 list. Or Facebook founder Mark Zuckerberg, who has already had a major motion picture based on his life made and he's still only 26.
Here are 40 reasons why it's great to be a business leader when you haven't even reached middle age:
1. You aren't thwarted by back problems when you power through the long-haul flights to Asia, and you can withstand jetlag better.
2. You're an "Internet native" so you don't have to learn how it works.
3. When you buy a Ferrari, no will one accuse you of having a midlife crisis.
4. If you commit a white-collar crime now, you'll be out of jail before you're 50.
5. Your child's college education is probably not a concern yet.
6. All of your peers are on Facebook - an insta-business network.
7. You don't expect to work one place your whole life, so why not take risks?
8. It's the only way to afford a home in most major cities in America.
9. You still have your figure when you pose for the cover of national magazines.
10. You still have a shot at going down in history as the youngest CEO.
11. The staff won't think twice when you arrive to work "slumming it" in jeans and sneakers on Summer Fridays.
12. By day, you're the bigwig. By night, you're still getting carded at the local dive.
13. You and your assistant can swap iTunes playlists without you quietly wondering, "Who's Lady Gaga?"
14. You're less likely to post something awkward on the company Facebook page.
15. Your business fashion sense missed the shoulder pad era.
16. For women, it's no longer impossible to get to the top.
17. You can actually relate to your Gen Y employees.
18. People still think it's cute when you screw up.
19. Everyone else in the C-suite comes to you for social networking advice.
20. You not only have access to health insurance, you can help determine which plan to get.
21. Free publicity from your friends who are bloggers and media tycoon wannabes.
22. You have a better chance of appearing on the cover of Time magazine or being portrayed in a Hollywood flick.
23. Opportunity to invent a new verb like Google, Tweet or Facebook.
24. Easier to survive 12-hour days.
25. The two-martini lunch meeting won't put you under for the afternoon.
26. You don't have to worry that your 401k is going nowhere.
27. Nothing beats bossing around someone your father's age.
28. Becoming CEO will help you pay off your student loans.
29. It looks really impressive on your online dating profile.
30. Mom is really proud. So is grandma.
31. You can actually help pick out a DJ for the company Christmas party.
32. You'll still have a full head of hair when you ring the bell at the stock exchange for your IPO.
33. You'll be the most successful at your 10-year high school reunion.
34. You can actually write your own blog posts instead of relying on someone in PR to do it for you.
35. Enjoy your subscription to Rolling Stone instead of AARP.
36. Your impressive salary will help make up for the fact that you'll never see a dime in social security.
37. Someday, you'll be able to tell co-workers you were an executive back when China's economy was smaller than the U.S.'s.
38. You'll also be able to say your company got written up in a print newspaper.
39. If you flame out tomorrow, you still have time to start and IPO a new company, and spend your 50s as a hip elder statesman at a VC firm.
40. You still have a chance to make it onto Fortune's 40 under 40 list.