102 tablets - but no real iPad rivals yet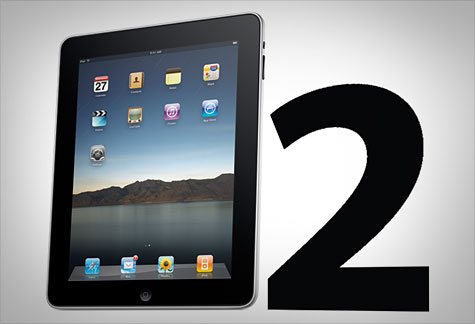 NEW YORK (CNNMoney) -- Before Apple released its iPad last April, skeptics loudly protested that consumers didn't want or need tablets.
"You might want to tell me the difference between a large phone and a tablet," Eric Schmidt, then-CEO of Google, smirked soon after Apple unveiled its invention.
What a difference a year makes. A whopping 102 tablets are on sale or in progress from 64 different manufacturers, according to a new study from consulting firm PRTM.
What's more, PRTM expects 200 million tablets will be sold annually by 2014, compared with 17 million in 2010. And yes, almost all of those sold last year -- 14.8 million to be exact -- were iPads.
"It's shocking how this market has exploded in just a year," says PRTM director Huw Andrews. "The smartphone market has taken six, seven years to evolve. Tablets are moving at absolutely unprecedented speed."
Here's the wild part: With almost a full year to catch up, no other manufacturer has yet come close to matching the iPad's technical specs and aesthetic allure. And on Wednesday, Apple (AAPL, Fortune 500) is poised to take another leap forward when it unveils the second-generation iPad.
The marquee players: The iPad's success "created a halo around tablets in general," Forrester analyst Sarah Rotman Epps wrote in a recent report. "Consumers are interested in tablets, even if they're confused about what they actually are."
By 2015, Forrester predicts that one in three U.S. "online consumers" will own a tablet.
"Before the iPad's launch people were sucking their teeth, asking if Apple was being too experimental," PRTM's Andrews says. "The sales numbers show they've created a market."
And they're keeping a big chunk of it. IHS iSuppli analysts Rhoda Alexander says IHS iSuppli "doesn't see a single brand reaching iPad levels for years to come."
Of the zillions of iPad rivals under development, only two serious competitors are available for sale right now. The newest and most advanced, Motorola's (MMI) Xoom, hit Best Buy and Verizon stores late last week. And Samsung's Galaxy Tab is now available in 120 mobile carriers in 64 countries.
The Galaxy Tab is marketed as a pocket-friendly device -- its screen size and weight are both about half that of the iPad. It runs Android 2.2 and includes Adobe Flash, as well as front- and rear-facing cameras.
In December, Samsung said it would sell 1.5 million units by the end of 2010. By comparison, Apple sold 2 million iPads in the gadget's first two months on the market.
"The Tab's sales haven't quite rivaled the iPad, but it's done a lot for the market," Andrews says. "Once the market had been started by Apple and arguably confirmed by Samsung, other players had to jump in."
The battlefield: They've jumped in, but competitors haven't caught up.
Unveiled at the Consumer Electronics Show in January, the Xoom is the first device running Google's tablet-optimized Android 3.0 (codenamed Honeycomb). With a 10.1-inch display, it's the first to go head-to-head on screen size with the iPad, which boasts a 9.7-inch display.
But it can't yet match its rival's price tag. The Xoom costs $799 for a 32 GB 3G version ($599 with a two-year data contract with Verizon). That's $70 more than you'll spend for 32 GB 3G iPad, which sells for $729.
Want to save money? A Wi-Fi-only Xoom is due out later this year, but it doesn't yet have a release date. For $499, you can scoop up an entry-level 16 GB Wi-Fi iPad right now.
The rest of the major players are still polishing their weapons.
Research in Motion's (RIMM) BlackBerry PlayBook, announced five months ago, is reportedly set for an April release date. Built around a new platform from QNX Software Systems, it will have two things the iPad lacks: Flash-capable video and a front and rear high-definition camera.
But it will also have two significant limitations: a 7-inch screen, and 3G service that requires a BlackBerry to tether it to.
Hewlett-Packard (HPQ, Fortune 500) plans to charge into the market this summer with the TouchPad tablet it previewed three weeks ago. The TouchPad will come with an iPad-like 9.7-inch screen and a front-facing camera. It can multitask and sync with other HP devices like smartphones, and it can display Web content encoded with Abobe Flash.
But will any of these new gizmos be enough to woo potential iPad buyers?
"The joke among analysts is if you put masking tape over the brand names of many of these tablets, you wouldn't know which was which," Alexander says.
She gives the Xoom the best odds among the 2011 offerings: "It's arguably the most beautifully presented product, and it's also a widescreen display. That could be an important delineation."
Dark horses: Microsoft CEO Steve Ballmer famously opened the 2010 Consumer Electronics Show with a keynote speech all about tablets. One year later, Microsoft still had nothing to show off in the space -- so for CES 2011, Ballmer took another crack at it.
At the January event, Microsoft revealed a first look at a new, tablet friendly version of Windows that will support a "system on a chip." Oddly, the word "tablet" barely came up.
PRTM's Andrews says smaller companies, as well as Asian firms, should not be forgotten amid the tablet scrum. The big players in that realm include HTC, Lenovo, Asus and Acer.
"These companies haven't gotten top billing for consumer attention in the West, but they've moved on tablets and been highly aggressive," Andrews says. "In another year, everything could change yet again."