Your tax questions answered: Business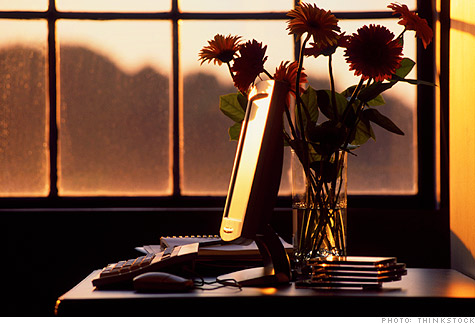 (MONEY Magazine) -- Late last year you caught a break. Congress reached a deal that extended the Bush-era tax cuts for two years and renewed perks like the sales tax deduction and the tuition write-off for non-itemizers.
Through 2012, the top marginal income tax rate will continue to be 35%, and you'll keep paying just 15% on long-term capital gains and qualified dividends. Plus, in 2011 your paycheck will be a little plumper, thanks to a cut in the payroll tax.
While no one knows what 2012 will bring, this year-end resolution makes planning easier than when rates were in flux. No need to scramble to lock in gains or postpone deductions. But even if Congress eliminated short-term uncertainty, it did nothing to wipe out long-standing confusion about the tax code.
With the filing season underway, MONEY asked readers to share their toughest tax challenges.
From the more than 1,000 questions you submitted, we picked the investing, filing, retirement, home, and small-business topics most likely to lead you off course.
Here are the answers to the most common questions about your small business.
1. This is the first year that I'm an independent contractor. What can I write off? -- Chelsey M., Salt Lake City
A brutal job market is sending many into the world of self-employment, where taxes are often top of mind.
Expenses you can write off on your Schedule C -- where you'll also report your income from 1099 forms -- include office supplies, working lunches, a home office, and health insurance.
Under a special rule for small businesses, known as Section 179, you can deduct equipment such as a laptop immediately rather than spreading it over several years.
So hoard receipts and keep careful records. "Documentation is the key to everything," says Grant Thornton's Ransome.
2. How does the one-year break on the self-employment tax work? -- Gene Tabachnick, Pittsburgh
The payroll tax break, in effect for 2011 only, trims two percentage points off the employee portion of the tax for the self-employed as well as workers on payrolls.
For freelancers, that reduces the Social Security portion of the self-employment tax from 12.4% to 10.4%, bringing the total tax (including the Medicare portion) to 13.3%. Keep this cut in mind when you file estimated taxes.
Notes Keith Hall, national tax adviser for the National Association for the Self Employed: "It won't happen automatically like it will for employees."
Additional reporting by Anne C. Lee contributed to this article.