Chevrolet Camaro hitting Chinese roads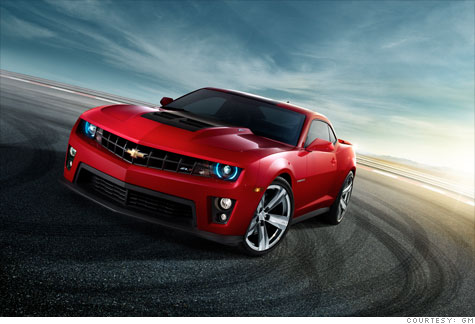 NEW YORK (CNNMoney) -- When General Motors unveils the Chevrolet Camaro for Chinese customers at the Shanghai Auto Show next month it will have a new Chinese name: Ke Mei Luo.
The Ke Mei Luo will be billed as a "luxury" car commanding a price far higher than Americans typically pay.
A V6-powered Ke Mei Luo will cost about 500,000 Chinese Yuan, or roughly $76,000. Prices for a V6-powered Camaro in the U.S. typically start at about $22,000.
There has been no word, yet, on how much a V8 Powered Ke Mei Luo will cost.
The luxury performance market segment has been flourishing in China, according to GM, growing 141% in 2010.
Just as the word Camaro has no meaning in English, Ke Mei Luo means nothing in particular in Chinese, according to a GM spokesman. The automaker simply wanted to use Chinese characters that would sound like Camaro when spoken.