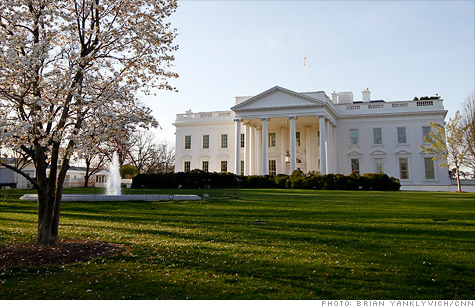 NEW YORK (CNNMoney) -- The White House's budget wonks might soon be working in a union shop.
Office of Management and Budget employees are planning to file an election petition, the first step toward unionization, an official from the American Federation of Government Employees said Friday.
The filing is likely to come next week, said Peter Winch, the union's deputy director of field services and education.
The union, which represents 600,000 federal and D.C. government workers, has been meeting with agency employees for months, according to Winch. The union is affiliated with the AFL-CIO.
ABC News was first to report the effort.
Any vote to unionize is still weeks or months away, Winch said. And even if a majority of workers vote the union in, the bargaining unit would not include political employees.
Winch said the employees most likely to be affected are long-term employees who stay on board no matter the current administration's political tilt.
The push for union representation within OMB hits close to home for the labor-friendly Obama administration.
The budget office is part of the Executive Office of the President, an umbrella category that includes agencies like the Office of National Drug Control Policy and the Office of Science and Technology Policy.
Kenneth Baer, OMB communications director, said in a statement that the workers have a right to unionize.
"The administration is a strong supporter of the right of workers to organize. It is up to the people working at any bargaining unit to decide if they want to join a union or not," Baer said. "Whatever the decision of these employees may be, we are committed to working together to serve the president and the American people."