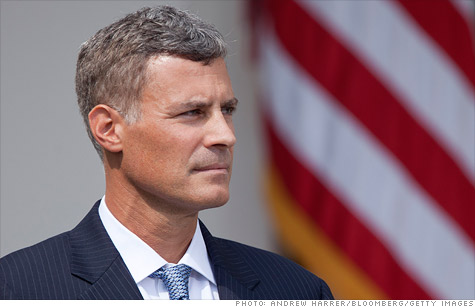 Alan Krueger, chair of President Obama's Council of Economic Advisers, said the recent improvement in the job market are not an anomaly.
WASHINGTON (CNNMoney) -- President Obama's chief economic adviser continued to defend the strength of the latest jobs data on Tuesday, even though other economists have suggested that the economy is still in a slow recovery despite job gains.
Speaking at an economics conference on Tuesday, Alan Krueger, chair of Obama's Council of Economic Advisers, pointed to the strength of recent employment data, saying it's not a "statistical fluke."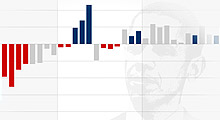 The U.S. lost 4.3 million jobs in President Obama's first 13 months in office. Track his progress since then.
Over the past six months, he said, private employers have added 1.3 million jobs, the most in any six-month period in six years. Meanwhile, the unemployment rate has fallen to 8.3% from 9% in September.
"The job market is healing from the deep wounds inflicted by the financial crisis" he said, speaking to the National Association for Business Economics. "Although there is a long way to go before the labor market is operating normally, the accumulating evidence should lend confidence to the view that we are on a better path."
A day earlier at the same conference, Federal Reserve Chairman Ben Bernanke claimed the data doesn't match with the economy's still modest growth.
"We cannot yet be sure that the recent pace of improvement in the labor market will be sustained," he said. Theories have abounded, pointing to statistical quirks in the data and warmer weather as a factor.
But Krueger said he's confident in the data and rejected claims about weather in particular.
"We have indeed had warmer weather this winter," he said. "But the evidence suggests that the recent job gains have been more robust than merely a result of favorable weather."
Krueger added that he, like Bernanke, shares the belief that the job market's challenges are fixable -- as opposed to being a structural problem that is out of the hands of policymakers.
"I agree with the broad outlines of Bernanke's speech on the labor market, " he said. "As a labor economist, I certainly agree that the main problems that we face are cyclical."
The government is scheduled to release its next monthly jobs report on April 6. The Council of Economic Advisers predicts 2 million jobs will be added in 2012.