U.S. stocks were set to close out the third quarter Friday, with investors balancing global growth concerns and hope that Spain will soon ask for a bailout from neighbors.
Investors will be focused on Europe after the release of Spain's 2013 budget on Thursday. The proposed budget boosted U.S. stocks late Thursday, as many interpreted it as a sign the country is willing to take necessary steps to avert a deepening crisis. But that relief may prove ephemeral as concerns about Spain remain.
Spanish banks will receive auditors' results of stress tests, which will give investors a clearer view of the area's economic struggles. The nation's bonds could also be in for a downgrade from Moody's, according to reports. Yields for the 10-year Spanish bond pushed above 6% again on Friday.
In Britain, a government recommendation was published Friday suggesting "a complete overhaul" of the interest rate benchmark Libor, following the recent scandal that exposed how banks rigged the rate for their own benefit.
European stocks were mixed in midday trading. Britain's FTSE 100 shed 0.1%, while the DAX in Germany fell 0.5% and France's CAC 40 dropped 1.6%.
In Asia, Chinese investors continued to rally on the central bank's record injection of liquidity into money markets. The Shanghai Composite ended 1.5% higher, and the Hang Seng in Hong Kong rose 0.4%.
But the outlook remained grim in Japan, where a government report showed Japanese industrial production and prices fell in August, a worrying development given the country's current territorial dispute over islands that have hurt Japanese businesses in China. As a result, Japan's Nikkei ended down 0.9%.
U.S. stocks are ending a solid third quarter and month of September. The Dow Jones industrial average enters Friday up 4.7% for the quarter and 3% for the month. Entering the final three months of 2012, the Dow is up more than 10%.
The first domestic report of the day showed personal income grew at 0.1% in August -- the same as July. Personal spending rose 0.5%, slightly higher than in July. Both are signs the recovery continues to struggle.
Meanwhile, the Bureau of Economic Analysis reported that core prices of household goods and services rose 0.1% in August, as expected.
At 9:45 a.m. ET, the Chicago Purchasing Managers Index for September -- a manufacturing measure -- will be published, followed by the University of Michigan releasing the final edition of its consumer sentiment index for September.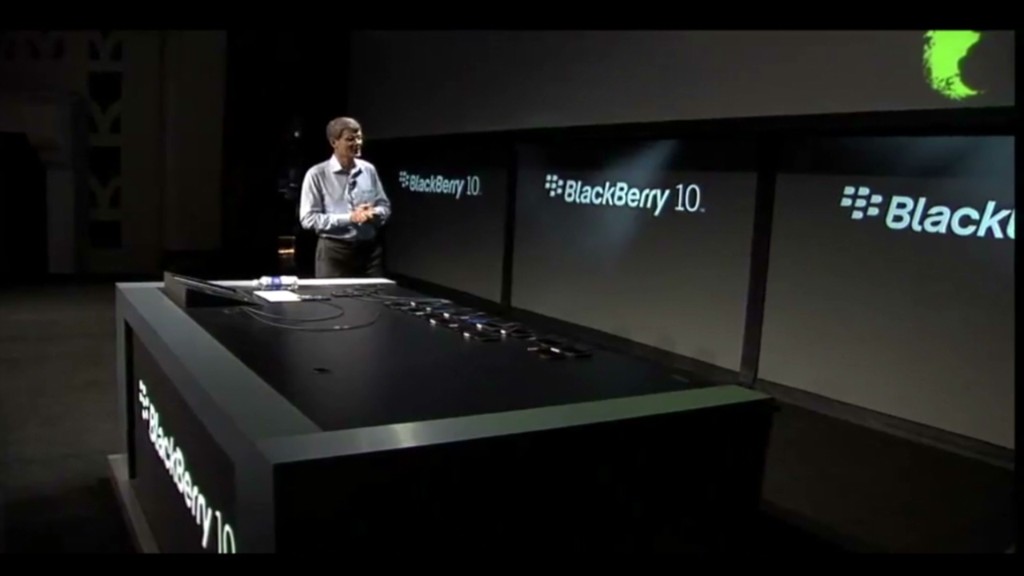 Companies: Drugstore chain Walgreen (WAG) reported earnings of 62 cents per share, beating expectations. But sales and profits were down from a year ago. Shares of Walgreen fell 1.6% in premarket trading.
Facebook (FB) shares rose 1% in premarket trading on news that the company has developed another revenue source: a gift-giving service with partners like Starbucks, Magnolia Bakery and 1-800-Flowers.
Shares of Research in Motion (RIMM) jumped nearly 19% in premarket trading, after the BlackBerry maker reported a narrower-than-expected loss and beat expectations on revenue.
Shares of Nike (NKE) fell in after-hours trading, even though the athletic shoe maker beat forecasts on both revenue and profits.
Currencies and commodities: The dollar slid against the euro but gained versus the British pound and Japanese yen.
Oil for November delivery rose 4 cents to $91.89 a barrel.
Gold futures for December delivery rose 60 cents to $1,781.10 an ounce.
Bonds: The price on the benchmark 10-year U.S. Treasury rose, pushing the yield down to 1.61% from 1.64% late Thursday.