U.S. stocks ended mixed Tuesday, as investors sat on the sidelines ahead of corporate earnings later this week.
Trading volumes have been extremely low this week. Even some decent economic reports released Tuesday morning weren't enough to draw investors into stocks.
The Dow Jones Industrial Average and S&P 500 closed up between 0.1% and 0.2%. The Nasdaq dipped 0.2% .
The tech sector was dragged lower by Apple Inc (AAPL), which closed below $500 for the first time since February 2012 amid worries about slowing demand for the iPhone 5.
On the economic front, U.S. retail sales rose 0.5% in December, led by an improvement in auto sales. Retail sales modestly beat expectations.
Retail stocks were among the biggest winners Tuesday. Abercrombie & Fitch (ANF), JCPenney (JCP), Guess (GES), and Macy's (M) rose more than 2%.
"Once again, the U.S. consumer showed amazing resiliency even with major concerns over consumer confidence and holiday sales," said Ryan Detrick, senior technical strategist at Schaeffer's Investment Research.
Still, other economic indicators were mixed. The index measuring manufacturing activity in New York state was negative for the sixth straight month in January, according to the New York Federal Reserve Bank. Business inventories for November increased 0.3% slightly more than analysts had forecast, according to data released by the Census Bureau.
For the most part, investors remain unwilling to place any big bets until they get more clarity about Corporate America's profits.
Homebuilder Lennar (LEN) reported earnings that beat expectations, yet shares fell 1%.
Goldman Sachs (GS) and JPMorgan Chase (JPM) will report results Wednesday, while Intel (INTC), Bank of America (BAC) and General Electric (GE)are due later in the week.
Overall, S&P 500 companies are expected to report earnings growth of 3.2% for the last three months of 2012, according to S&P's Capital IQ.
Dell (DELL) shares rose more than 7%, extending the previous day's rally that was sparked by reports of the PC maker considering a buyout.
Related: Dell buoyed by buyout talk
Shares of Facebook (FB) dropped nearly 3% following the company's announcement that it plans to add a search feature to the social network. Shares of Yelp (YELP), a site that offers user-generated reviews of businesses and restaurants, dropped sharply after Facebook's announcement. The Facebook news didn't appear to affect shares of Google Inc (GOOG).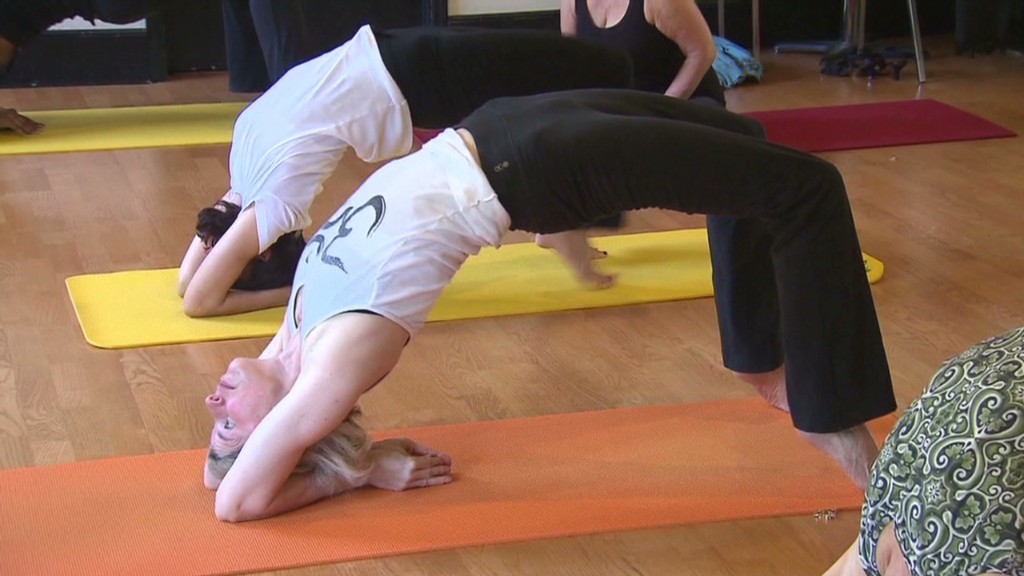 Overseas, European markets closed in mixed territory, with the CAC-40 and DAX slightly weaker. Germany's economy grew by just 0.7% in 2012, down from 3% the previous year, the government said Tuesday.
Asian markets also ended mixed. Japan's Nikkei advanced 0.7% after being closed Monday for a holiday. The Shanghai Composite added 0.6%, while the Hang Seng declined 0.1%.
The dollar gained ground against the euro and British pound but fell against the Japanese yen
Oil prices dipped, while gold prices rose slightly.
The price on the 10-year Treasury note rose slightly, pushing the yield down to 1.87% from 1.88% late Friday.