U. S. stocks declined for a second straight day Thursday on news of ongoing weakness in Europe, some weak economic reports and a warning of soft sales from Wal-Mart.
The Dow Jones industrial average declined 0.3%, while the S&P 500 dropped 0.6% and Nasdaq slid 1%.
Wednesday and Thursday's combined losses mark the biggest two-day drop in U.S. stocks this year, and all three indexes are on track for their worst week of 2013. The S&P 500 is down 1.1%, and is headed for its first weekly loss of 2013, while the Dow is off 0.7% and the Nasdaq is down almost 2%.
Despite the recent losses, the major indexes are still up between 3% and 6% for the year.
Investors were disappointed Thursday after a survey of purchasing managers showed Europe's downturn worsened in February. The index has been stuck below 50 for a year, indicating the services sector has been contracting. European markets fell sharply following the data, with France's CAC 40 dropping more than 2%.
Economic news out of the United States was also downbeat. The Philadelphia branch of the Federal Reserve reported a surprise decline in its monthly business outlook survey. The reading fell to -12.5 in January from -5.8 in December. Economists were expecting the index to rise to 1.5.
The National Association of Realtors reported that existing home sales rose 0.4% in January. But the number of homes for sale dropped to the lowest level in more than 13 years, according to the National Association of Realtors.
Initial jobless claims rose to 362,000 last week, coming in higher than economists were expecting.
The Consumer Price Index was unchanged month-over-month in January, and up 1.6% from a year ago. Core CPI, which strips the price of food and energy, increased 0.3% month-over-month in January, and 1.9% from a year earlier.
On the corporate front, Wal-Mart (WMT) reported earnings that beat forecasts but said sales had softened towards the end of January, and into February. The retailer also hiked its annual dividend by 18%.
Related: Crunched consumers are cutting back
Tesla (TSLA) shares sank 9% after the electric-car maker posted a wider-than-expected loss for the fourth quarter.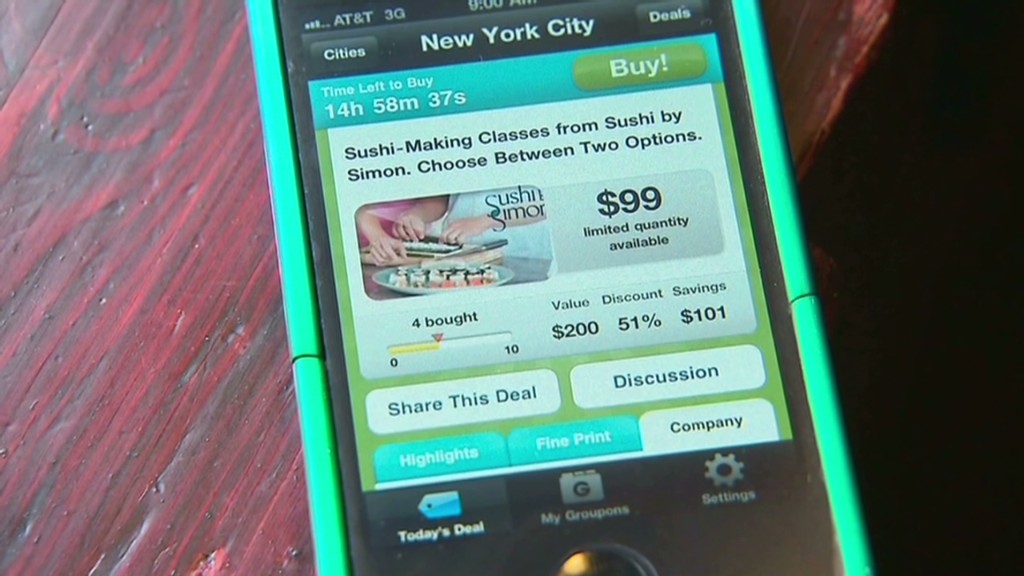 After the closing bell, Hewlett Packard reported its first-quarter profit fell 11% from a year ago, and sales declined 6%. But expectations for HP are so low that the figures came in above analysts' estimates, sending shares of HP (HPQ) up 5% in after-hours trading.
Shares of Constellation Brands (STZ) rose almost 3% after Anheuser-Busch InBev (BUD)and Grupo Modelo SAB said they are in talks with the Justice Department to try and resolve an antitrust lawsuit challenging their planned merger. Last week, AB InBev agreed to sell Constellation its rights to distribute Modelo in the United States as well its brewery in Piedras Negras, Mexico, in an effort to rescue the deal.
Apple (AAPL) shares fell 0.6% after Foxconn (FXCNF) said it is slowing its hiring of workers at factories in China. The Taiwanese company makes about 40% of the world's consumer electronics gadgets, including products and parts for Apple, Intel (INTC)and Cisco (CSCO).
Apple was also in focus as David Einhorn went back on the offensive against the company, reiterating his call for the tech giant to stop hoarding its cash.
Einhorn, an activist shareholder and manager of Greenlight Capital, wants Apple (AAPL) to return some of its $137 billion of cash to shareholders in the form of preferred stock.
Fear & Greed Index still showing extreme greed
Asian markets ended weaker, also following the U.S. lead. The Shanghai Composite lost 3.0%, the Nikkei fell 1.4% and the Hang Seng declined 1.7%.
The dollar rose against the euro, but was weaker versus the pound and the Japanese yen.
Oil prices tumbled more than 2%, while gold gold prices edged up.
The price on the 10-year Treasury rose, pushing the yield down to 1.98% from 2.02% late Wednesday.