U.S. stocks ended little changed Monday as investors weighed the outlook for the economy and its implications for Federal Reserve policy.
The Dow Jones industrial average and the S&P 500 both lost less than 0.1%. The Nasdaq added 0.1%.
After climbing steadily for the first part of the year, stocks have been choppy in recent weeks as investors attempt to gauge when the Fed will begin to slow the pace of its bond buying program.
Those concerns eased Friday after the Labor Department said hiring continued in May at a cautious pace, while the unemployment rate edged up. The Fed has said it could begin to withdraw monetary stimulus when it sees meaningful improvement in unemployment.
Investors welcomed Friday's report for two reasons, said Bernie Williams, chief investment officer of USAA Investment Solutions. "It was strong enough to support the thesis of a slow-growth economy that is improving, but not too strong to bring fears of an early taper to the Federal Reserve's quantitative easing program."
Meanwhile, the yield on the 10-year U.S. Treasury note rose to 2.23% -- the highest level in over a year -- after Standard & Poor's raised the outlook for America's credit rating to stable from negative.
Apple finally unveils its radio service. Apple (AAPL) CEO Tim Cook took the stage at the company's Worldwide Developers Conference in San Francisco. In a widely anticipated move, Cook debuted the "iTunes Radio" streaming music service, along with a an update to its iOS mobile operating system and other incremental changes. Apple shares were trading higher during the event but fell once it was over.
Shares of online radio company Pandora (P), which had been lower most of Monday, rose after Apple unveiled iTunes Radio. The stock has been hit hard in recent weeks though on speculation about Apple's music plans.
After the market closed, lululemon athletica (LULU) said that its CEO Christine Day was stepping down. Shares plunged after hours on that news even though the company reported first quarter sales and earnings that beat forecasts. The company also said it set aside $17 million to cover the cost of recalled yoga pants, which lululemon recently brought back to market after making sure the pants were not see through.
Facebook (FB) shares rose nearly 5% after analysts at Stifel upgraded the stock to buy from hold. The analysts said the social network could be added to the S&P 500 next year.
Homebuilders were among the worst performers, with Lennar (LEN) and D.R. Horton (DHI) both fell more than 2%.
Shares of for-profit education companies gained as lawmakers prepare to vote on bills that would prevent interest rates on student loans from rising on July 1. Apollo Group (APOL), Corinthian Colleges (COCO) and ITT Educational Services (ESI) all rose.
Booz Allen Hamilton (BAH) shares fell nearly 3% after an employee, Edward Snowden, admitted to disclosing classified information obtained while working for the National Security Agency.
Click here for data on commodities, currencies and bonds.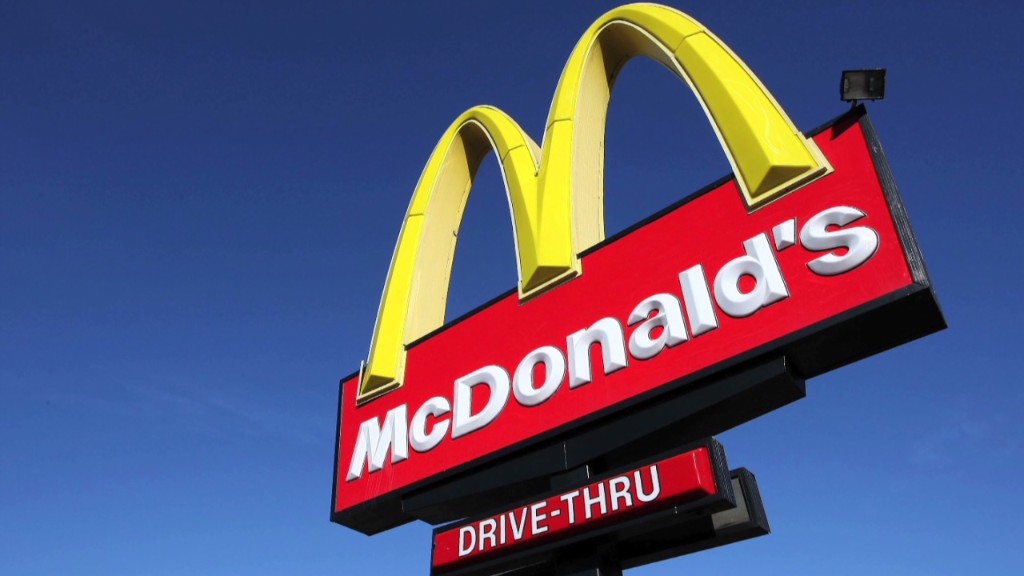 Electric car maker Tesla Motors (TSLA), whose shares have soared more than 150% in the last three months, fell after a report in Barron's suggested the run-up had left shares greatly overvalued.
Shares of McDonald's (MCD) edged higher after the fast food chain said global sales rose 2.6% in May.
Japan bounces back. Asian markets ended higher as Japan's Nikkei added nearly 5% on a positive revision to first quarter GDP data.
The Hang Seng added 0.2% while markets in China and Australia were closed for a holiday. China's consumer price index rose 2.1% in May, down from 2.4% in April, according to the National Bureau of Statistics.
European markets ended mixed. London's FTSE 100 and Germany's DAX both rose but France's CAC 40 was narrowly weaker.
Turkey's index of leading shares shed 1.8% as anti-government protests stretched into a 10th day. Prime Minister Recep Tayyip Erdogan struck a defiant tone in weekend speeches, slamming the protesters and warning that "even patience has an end."