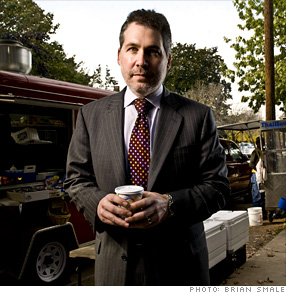 Former dean, Yale School of Management; incoming vice president and dean, Apple University, Cupertino, Calif.
Big Idea: Business schools must teach real-life problem solving.
Clients: BP, General Mills, Royal Bank of Scotland
If the current state of affairs is any indication, we haven't done a very good job training our business leaders. But there's a new model, thanks to Podolny, 43, who took over at Yale in 2005 and quickly overhauled the curriculum. Gone from the core are courses like finance; in their place are courses on the customer and the investor, which look at problems holistically. Now in its third year, the program has already gained attention from other schools and companies.
If anyone needed validation about Podolny's creativity, they got it when he announced in late October that he was leaving Yale for Apple, where he'll be building Apple University, the company's first formal training and leadership program.
NEXT: Nouriel Roubini
Last updated November 13 2008: 7:28 AM ET
Email
|
Print
|

Digg this story
|
RSS