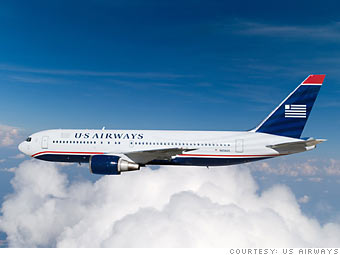 Like many airlines, Tempe, Ariz.-based US Airways has struggled over the last two decades because of mergers, high debt levels, and labor costs. The airline attempted to join forces with United Airlines in 2000, but the effort was denied because of antitrust concerns.
Then came the terrorist attacks on September 11, 2001, which forced the closure of Ronald Reagan Washington National Airport, a US Airways hub. The airline filed for bankruptcy in 2002.
In 2003, US Airways emerged from bankruptcy and attempted to position itself as a low-cost carrier to vie with rival Southwest Airlines. The competition -- coupled with rising fuel prices and labor costs -- proved too great, however, and US Airways filed again in 2004.
NEXT: Fortunoff - Two times