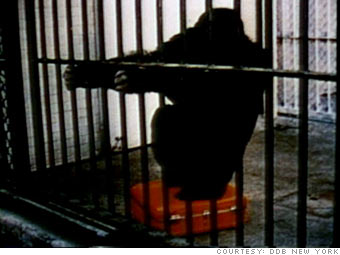 Company: American Tourister
Ad agency: DDB
Most businesses still aren't willing to have their product quality probed on TV, but this spot for American Tourister created by DDB put the company's luggage to the test in a humorous way. Rather than focusing on the practical uses of a suitcase, the ad urged consumers to buy protection against "clumsy bellboys, brutal cab drivers," and "savage baggage masters."
The 30-second spot consisted entirely of a gorilla in a cage, banging an American Tourister suitcase against the wall, ceiling, and bars -- all while a calm, pleasant voiceover assured viewers that the product could withstand the beating.
The ad, hailed as wildly funny and creative, was featured in a collection at New York's Museum of Modern Art.
NEXT: "1984" - 1984