Youth isn't everything. These aging titans are still cutting deals and calling the shots.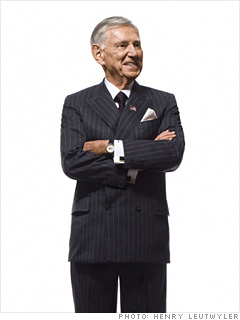 Age: 86
Job title: Chairman, Dole Food
The fruit and real estate tycoon stepped down as CEO of Dole Food in 2007 but jumped back into the fray this year to manage its IPO when it faced a cash crunch. The secret of his longevity? Lots of fruits and vegetables, workouts every day, and "no pills -- not even aspirin."
NEXT: John Bogle