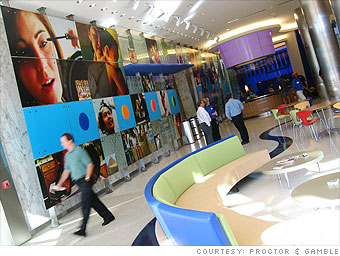 Established in 1887, Procter & Gamble's employee stock plan is the oldest in the nation.
P&G contributes cash and preferred stock to each employee's account, scaling its payments for each year of service, up to 18% of pay, after 20 years at the company.
Benefits director Tom Mess says the scalable trust plan "encourages top talent to stay with P&G," while guaranteed contributions from the first year of employment are attractive to younger recruits who may not want to wait two decades to see their first payments.
One drawback: Employees have only partial control of their trust fund, since 40% of the company contributions must remain in P&G stock.
NEXT: Sherwin-Williams