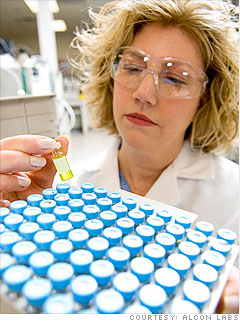 As befits a company in the medical industry, eye-care firm Alcon takes care of its own. It is one of a handful of companies that maintains both a 401(k) program as well as a defined-contribution money purchase plan.
Employees get cash contributions from the company, worth 7% of their pay, and dollar-for-dollar matching of their 401(k) savings, up to 5% of pay.
Benefits director Don Snyder says the dual plans make it possible for the company to finance a full extension of an employee's medical insurance until Medicare kicks in at age 65, and then supplement Medicare for life.
NEXT: Principal Financial Group