At a time when some firms have cut back on benefits, these employers offer notably generous plans. Fortune picks some of the best.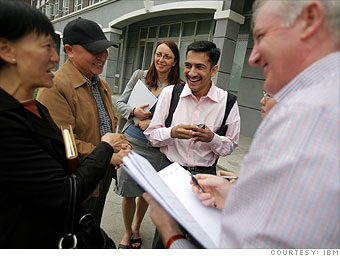 IBM sets what some regard as a gold-standard in 401(k) plans.
Automatic company contributions run up to 4% of pay, while the firm matches employee savings up to 6% of pay.
Milton Moskowitz of management consultancy Great Place to Work Institute calls it "spectacular." What impresses Moskowitz most is the free, one-on-one financial advice IBM offers employees.
Does it work? Since the start of 2008, with the markets crumbling and the average savings plan at Fidelity down 27%, IBM's 401(k)s have fallen just 12%.
NEXT: Procter & Gamble