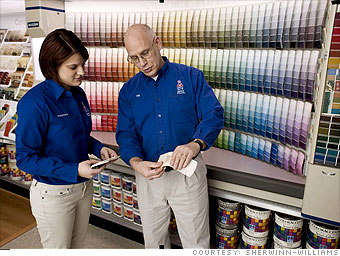 At the paint company, retirement benefits -- like pension, 401(k) matches, and health care -- expand over time.
After 35 years of service, retirees can walk away with the company covering 80% of their medical costs. The retiree medical fund extends beyond age 65 to supplement Medicare by covering expensive prescriptions that Medicare doesn't pick up.
It's a notable perk, says investor-relations director Mike Conway, since "a lot of companies did away with their prescription drug plans after [Medicare was reformed in] 2003."
NEXT: Alcon Labs