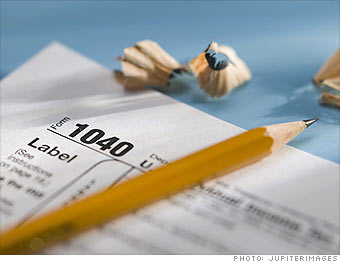 What he said
: "If you make less than a quarter of a million dollars a year, you will not see a single dime of your taxes go up. If you make $200,000 a year or less, your taxes will go down. Only a few percent of small businesses make more than $250,000 a year. So the vast majority of small businesses would get a tax cut under my plan."
- October 7, 2008, at second McCain-Obama debate, Nashville
What happened: Small businesses have seen some relief on the tax front. The stimulus includes a provision allowing small businesses to carry back operating losses for five years, which reduced taxes for some last April. The stimulus also allowed small businesses to deduct as much as $250,000 for business expenses such as machinery and equipment. (That limit had been implemented in 2008 but got extended through 2009.)
In other tax areas, not much has changed. For example, Obama pledged to freeze the 2009 estate tax rate at 45% on estates valued at more than $3.5 million. The estate tax will expire in 2010 unless Congress chooses to extend it before January 1, 2010. But if nothing happens before 2011, the tax will revert to the 2001 rate of 55% on estates valued at $1 million or more.
But the real test is yet to come. In order to account for the rapidly rising budget deficit and health care fix, Obama will need to find new revenue, and he's eyeing the wealthiest to pull the weight. That has business owners earning more than $250,000 very nervous.

NEXT: Job loss