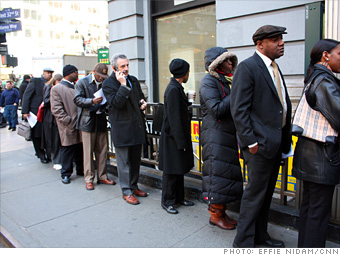 What he said
: "[Our] plan will use the tools we have available through the Small Business Administration to aggressively extend credit to struggling firms, while providing tax cuts for small businesses to encourage job creation. With small businesses responsible for more than two-thirds of new job creation, this plan is vital to stemming job losses and turning our economy around."
- From the Small Business Rescue Plan, outlined in October, 2008
What happened: With credit markets still uneasy, small businesses looking to expand are having trouble. ADP, a payroll processor that tracks small business employment, reported this week that the job loss plunge amongst small firms hit its 18th consecutive month, and shows no sign of stopping until 2010.
The report did indicate, however, that the rate of layoffs has slowed, which could be partially attributed to the thousands of stimulus contracts that have been awarded to small businesses across the country. The companies that are vying for such government work have been able to restaff in order to complete the jobs. But for the rest of the small business segment, things are still grim.

More galleries