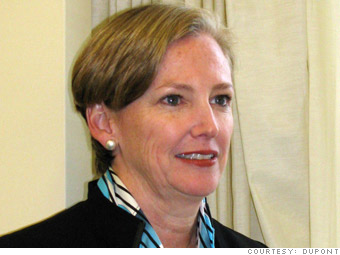 Title: Chairman and CEO
Company: DuPont
Age: 55
Compensation: $14.8 million
Ellen Kullman has been CEO of the centuries-old DuPont for about two years. That turned out to be plenty of time for Kullman to make significant business plays that could reshape the chemical giant for the future.
Earlier this year, Kullman led the company in a takeover of the Danish enzyme maker Danisco. The planned $6 billion acquisition will turn DuPont into the leading maker of enzymes in biofuels, as well as the largest food ingredient maker in the world and the third-biggest chemical company in the U.S.
As it continues to diversify, investors are keeping an eye on DuPont. The Danisco deal is the company's biggest in more than a decade, and as a relatively new CEO, Kullman may just be getting going.
NEXT: Carol M. Meyrowitz
Last updated May 05 2011: 3:07 PM ET