The fight for startup cash
42 startups duked it out in the world's most lucrative business plan competition. We trailed one team to the bitter end. Here is their story.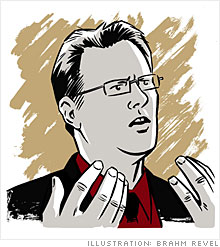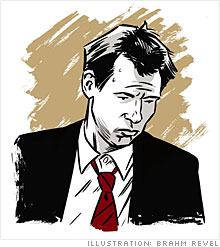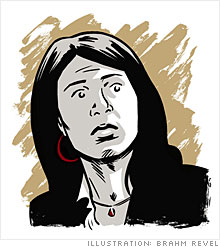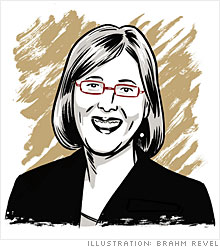 Photos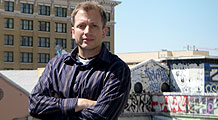 Photos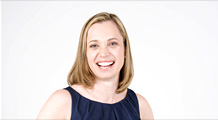 Photos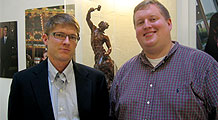 HOUSTON (Fortune Small Business) -- THURSDAY 3 p.m. Kristine Wexler can't remember what comes next. Wearing a pair of four-inch stilettos that are killing her feet, the CFO of In Context Solutions, a market research startup, stands mutely in front of a classroom at Rice University in Houston. Eleven judges -- investors and industry experts from around the country who have gathered to select the winners in Rice's annual business plan competition -- stare at her expectantly. Wexler's three teammates hover nearby, willing her to speak. She knows ICS's financials inside and out, but Wexler is at a loss.
Awkward seconds pass like hours. Wexler, 33, flushes deep purple, mutters, "Shoot," then somehow regains her train of thought and resumes her presentation. She finishes with a smile and a sigh.
Why would anyone endure such a trial? For the 42 teams of M.B.A. student startups that submit plans chosen for Rice's competition -- the largest and richest of its kind -- the stakes include a share of $800,000 in cash and prizes. But the prize money is almost incidental. Judges at Rice offer invaluable contacts and feedback, even contact numbers and possible financing. Competitors are evaluated on the potential of their businesses, not the academic merit of their plans.
"There are no toy businesses here," says judge Steve Sheafor, a Boulder-based technology entrepreneur.
Business plan competitions are gaining popularity nationwide. "Students who would have gone into high-paying jobs are now willing to take a chance on an entrepreneurial venture," says Philippe Sommer, director of entrepreneurship programs at the University of Virginia's Darden School of Business. Darden sponsors a competition that drew 91 submissions this year, up from 42 in 2008. "You could argue that this is a bad time to start a business," he says. "But good ideas are always likely to get funded, and in a down economy there's less money chasing marginal ones."
ICS creates customized virtual stores designed to help retailers and consumer-packaged-goods manufacturers understand customer behavior. As research subjects roam the aisles of a vividly rendered supermarket, ICS clients collect data on all their shopping decisions. The data provide them with guidance on details such as package design, product placement and store layout.
Solving a problem that has long vexed its competitors in the virtual consumer research space, ICS has figured out how to send interactive 3-D simulations over the Internet. Some rivals can deliver only flat images through the Web; others use 3-D technology but have to bring consumer research subjects to their facilities because their imagery can't be transmitted through the Internet.
Four members of the ICS team, all M.B.A. students at the University of Chicago's Booth School of Business, have traveled to Houston with hopes of raising at least part of the $1.7 million the company needs to maintain its momentum. They are led by CEO Bob Gillespie, 41, a former technology executive who enrolled in the M.B.A. program to kick-start his entrepreneurial ambitions.
"Bob is so passionate about this -- it's his life," Wexler says of her good friend. Gillespie's enthusiastic pleas persuaded her to join the ICS team, even though between her business school classes and her day job as a senior vice president at Bessemer Trust, a private wealth-management firm in Chicago, helping to launch a startup was the last thing she had time for.
Gillespie also impressed marketing director Kanika Agarwal, 28, the team's only full-time student. "We met at [Booth's] orientation and ended up talking for three hours," she recalls. Last to join the team was sales director Jeb Ory, a 28-year-old who is pursuing his M.B.A. at Booth while holding down a sales job at DCI Marketing in Chicago.
Going into the competition, Gillespie is sure of one thing: "I guarantee we'll have the most fun of any team."
DAY ONE: High Hopes
Fortunately, the 15-minute practice presentation that Wexler and her teammates just gave doesn't count. The team improves during the second phase of this feedback round, a question-and-answer session. ICS handily tackles the judges' queries regarding the cost of its services relative to the competition's, scalability and, perhaps most significant, the technology that distinguishes the startup from its rivals.
ICS has explored the possibility of seeking a provisional patent for its delivery method, but the technology is developing quickly, and patents take a long time to acquire. If the technology is moving so fast, one judge asks, won't competitors simply build their own virtual stores and destroy ICS's competitive advantage? Gillespie has answers: The virtual-store technology is complicated, switching costs are daunting, and the demand is so high that even if someone else did crack the code, there would be plenty of work for ICS.
Ory lays out the company's two-pronged marketing strategy: direct sales of the company's services to packaged-goods manufacturers such as Ocean Spray, and indirect sales to the firms those companies hire to handle consumer marketing and research. Rice judge and Compaq co-founder Rod Canion sees a potential conflict of interest if ICS pursues both sales channels simultaneously. For example, a cereal brand might retain ICS to build virtual stores to test its product while a competing brand hires ICS through its market-research firm. Compaq resolved this problem -- and thrived -- by selling exclusively through dealers, he explains.
After ICS wraps up, Houston business consultant Linda Spain homes in on the team's spotty presentation skills. "Three of you don't present strong enough," Spain says. She's talking to Agarwal, Ory and Wexler, who came across as nervous and wooden. (Gillespie did stand-up comedy for 11 years and knows how to work a crowd.) "You need to appear confident," she continues. "If you can't memorize it, just get up there and talk to us. We won't know you missed something."
The ICS team repairs to their assigned break room to critique their performance. Despite the delivery glitches -- Wexler's long pause, Agarwal's tendency to say "um" and Ory's failure to articulate the marketing plan -- the judges seemed impressed by ICS. But the team isn't happy.
"We looked nervous," Agarwal frets. Gillespie agrees. "Kanika, be you!" he says. "Don't be 'business lady.' "
Wexler is equally unhappy. Like Agarwal, she wrote out her presentation and tried to recite it verbatim while clicking through PowerPoint slides. Wexler's slides, which display financial projections, revenues and expenses, and other data, are particularly dense. She vows to toss her script and just talk to the judges. "If we miss something, we can answer it in Q&A," Agarwal reminds her.
Agarwal will represent ICS in tonight's elevator pitch competition. Her task will be to sell ICS, in one minute or less, to a crowd of 500 that includes judges and student competitors. She's anxious but has decided she'll calm her jitters by focusing on Wexler. "You always give me a nice smile," she says before the pair head off to practice.
About an hour later Rice's Shell Auditorium is packed. One by one students approach the mike and present elevator pitches about their companies. Introducing Agarwal, the announcer gets her first name wrong -- twice. Thrown off by the gaffe and the photographers' camera flashes, which explode every few seconds, she stumbles through much of her presentation.
Afterward, Agarwal is in no mood to talk. The team is discouraged after reading the judges' practice-round evaluations, which were made available before the elevator pitches began. Gillespie tries to lighten the mood by noting that judge Rod Canion gave them an excellent review.
"Maybe he gave really good reviews to everyone," Ory says drily. "What did the other judges say?"
"You don't want to know," Gillespie replies.
DAY TWO: Bouncing Back
The next morning the team members gather in their hotel lobby before leaving for Rice. Agarwal says she spent the evening practicing her presentation, pausing for a morale-boosting phone call from her boyfriend back in Chicago. "He reminded me that it's an accomplishment just to be at this competition," she adds. Gritting his teeth, Ory vows to "sell the sh** out of this thing today."
In the break room, Agarwal continues to practice. Gillespie interrupts. "You're still memorizing," he says. "If you stumble, go forward. If you say, 'Our CSO enjoys satanic rituals,' don't go back!" Agarwal thanks Gillespie for his advice. "I'm getting more comfortable," she says. "I just need to work on eradicating 'ums.' "
Ory and Wexler run through their presentations. Unlike yesterday, both seem in full command of their material. "It's palpable," says Gillespie. "I can feel how much more relaxed you are." He jumps up and down in the tiny room. Before they head to the auditorium, Gillespie blasts Snow Patrol's "Disaster Button" on his laptop, which displays a photo of his three-year-old son. "He plays that right before we go on?" Agarwal says with a laugh.
Today ICS is presenting to 15 judges and additional spectators, including student volunteers and members of other teams in the competition. Although the substance of the presentation is unchanged, the team's performance is so much better that the material seems brand-new. Gillespie's presentation is fluent, Agarwal's delivery is more natural, Ory hits all his points, and Wexler is confident, speaking conversationally and passionately.
During the Q&A, a judge asks how packaged-goods manufacturers are adjusting consumer research budgets in response to the recession. "They're spending more," Gillespie answers. "They still have to test their products."
The judges are impressed. "That was pretty good," one whispers as the session ends. "That was really good," another replies.
"I could kiss all three of you guys," Gillespie announces in the break room. So he does. Gillespie calls his wife to share the good news. Then he dials chief technology officer Tracey Wiedmeyer, who built the ICS Web platform. "We killed it, we crushed it, we could not have done any more!" he crows. Ory produces four Cuban cigars, but the team decides not to light up just yet.
After lunch Gillespie sits alone in the break room. His teammates are watching the presentations of other competitors, including Dynamics, a buzz-generating startup that is developing a credit card with a reprogrammable magnetic strip.
Gillespie reports that judge Terry Hunt is interested in investing $100,000 in ICS (the company raised $200,000 from family and friends before coming to Rice). And judge Bill Arend, regional manager for Oracle (ORCL, Fortune 500) in Houston, told Gillespie to call him. Oracle customers like Target (TGT, Fortune 500) and Whole Foods (WFMI, Fortune 500) would "eat up" ICS's market research technology, Arend said.
"I'm so overwhelmed, I can't even think about it," Gillespie says.
The team returns to hear the judges' feedback. Tim Berry of Palo Alto Software raves about the software demo. Another judge praises ICS's financials. Wexler looks thrilled, if a bit stunned. Later, Ory reminds her that the appropriate response would have been a confident "Thank you."
The conversation turns to valuation. Based in part on projected 2011 revenues of $12.4 million and news that ICS competitor Red Dot Square, which had third-year revenues of $10 million, was purchased for more than $30 million, Gillespie argues that ICS could be worth $30 million. But the venture capitalists in the room urge him to think bigger. One VC suggests that $500 million is a realistic goal.
"Your plan and your presentation don't make you look like a big business," notes John Adler of Dallas-based Silver Creek Ventures. Former VC Matt Cohen, who now runs online content aggregator OneSpot in Austin, says ICS should raise its profile. "We're not saying lose what you have but that what you have needs to be step one in taking over the world," he adds.
In the break room, the team entertains visions of world domination. Agarwal points out that small business owners could use the ICS platform to build virtual stores instead of flat Web sites -- or instead of stores. "We can grow the market to include the 90% who can't afford us now," she says excitedly.
Ory goes even further. "We can completely replace traditional shopping or at least make online shopping more fun," he muses. "Live shopping with real-time, continuous data. E-commerce partnerships with Amazon (AMZN, Fortune 500) and Peapod. We can become the Amazon of grocery shopping. Then we can become the Amazon of Amazon. We can turn Amazon into a back-end fulfillment house!"
"You guys are trying to make me cry," says Gillespie. "You just took my little $30 million company and turned it into a $500 million company. I'm freaking out."
A few hours later, the judges report that ICS came in second out of six teams in the information technology flight, securing a spot in tomorrow's wild-card round and a shot at winning the competition. They were beaten by Dynamics.
DAY THREE: Thinking Big
Overnight the team changes its presentation to emphasize the broader market potential that appealed to many judges. Ory and Wexler tinker with the PowerPoint slides. "Envision being able to apply this technology to every single online shopping experience, all the while collecting data points on the consumer," says Ory. Then he repeats the new ICS mantra: "We can become the Amazon of Amazon." The line makes it into the presentation.
"If we win, I'll radiate heat," says Gillespie.
Dynamics remains a formidable competitor. Both startups feature experienced management teams and game-changing technologies. But Dynamics has something ICS lacks: an $800 million market. "Why did the credit-card company have to be in our flight?" Gillespie grumbles.
In the auditorium 52 poker-faced judges occupy the first few rows. They stare straight ahead as Gillespie begins his pitch. Wary of going long, he rushes through the pitch and seems less convincing than he did yesterday. Agarwal follows, but she can't drop the "ums." Ory fails to coherently explain how ICS will "become the Amazon of Amazon." Wexler tries to rally the crowd. "Clearly, we're fired up," she says brightly. But it sounds more like wishful thinking. ICS finishes two minutes early to perfunctory applause.
Despondent, the team slinks from the auditorium. "Can I give some criticism?" Gillespie asks in the break room. Lost in private postmortems, no one replies. "Kanika, you said 'um' about 38 times. Jeb, you were scattered, and you looked back at the slide a million times," Gillespie continues. "I sucked," Ory agrees.
"I missed a whole section because I looked at Mean Woman and lost it," says Wexler, describing a judge who sat shaking her head during the presentation. Another judge barely glanced up from his Wall Street Journal. Gillespie exhales. "When you do stand-up, you learn to look at the back wall," he says. "Don't look at individual people. I guess I should have told you that 20 minutes ago."
Nobody on the team is happy. "I'm still waiting for the crushing disappointment of not hearing our name when the finalists are announced - then I'll get over it," Gillespie says grimly. "On the other hand, no one's come to my office to pack up my sh**. I still have my company."
AFTERWARD
At the awards dinner that night, Dynamics takes first place. ICS comes in 12th out of 12 wild-card teams. The news stings, but by now the team is more philosophical. "We came in 12th out of 300-plus teams that submitted plans," Wexler reminds her colleagues.
The team is eager to apply their hard-won knowledge at the forthcoming Booth New Venture Challenge (their own school's competition) and, more important, with investors.
"We tried to be something we're not," Gillespie reflects. "Right now I'm just trying to become a $50 million company."
He says that ICS erred by listening to the venture capitalists on the panel, because VCs are biased toward companies that they can grow quickly and sell or take public for a huge return. "That's not our audience," he says, arguing that ICS would be better off working with more patient angel investors.
But ICS did impress some of the judges. "I voted ICS No. 1, over Dynamics," says Tim Berry of Palo Alto Software. "I think they're at least as likely to succeed as any startup I've seen. They just need to get past these venture competitions and into the real world."
Gillespie has stayed in touch with judge Jerald Broussard, a business development consultant in Houston who said he was impressed by the team's character, technology and enthusiasm. Bill Arend of Oracle plans to arrange meetings for ICS with some of Oracle's clients. ICS and judge Terry Hunt continue to discuss investment terms. Meanwhile, the startup has raised another $255,000 from family and friends.
Gillespie even reached out to Rice and offered to sponsor a prize in next year's competition if ICS is profitable by then. "We had a great time," he reflects. "Except for those 15 minutes on Saturday."

To write a note to the editor about this article,
click here
.