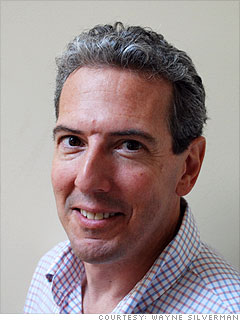 Wayne Silverman, 49, financial-services employee and part-time accounting student, King of Prussia, Pa.
How should Barack Obama handle the economy?
1. There should be an automatic suspension of any pending foreclosure actions.
2. An incentive program needs to be devised to encourage mortgage-holders to work out existing mortgage contracts. Businesses will best respond to [tax or other] incentives, instead of a lump-sum bailout.
3. A similar incentives package should be offered to banks to [encourage] loaning money into the credit system, but only for credit-worthy borrowers.
4.The mark-to-market rules which force asset-holders to value paper assets and contracts based on highly illiquid markets needs to be carefully re-evaluated. This was, I believe, the biggest cause of the rapid devaluations we saw on Wall Street in recent months.
5. Americans everywhere should be required to participate in a nationwide program created and marketed in a partnership between government and the private sector which provides adequate financial education to all. This is needed as we move away from traditional retirement plans, which were fixed-benefit plans, to fixed-contribution plans which give no guarantee of future values.
Everyone needs to have a good grounding in financial-planning fundamentals, insurance, borrowing, personal credit/debt management, and some knowledge of investing, to take care of themselves and properly plan for retirement. Educated people are less likely to be ripped off by stock-market hucksters and get-rich-quick con artists.They will also have a better understanding of what they can and cannot afford, thereby preventing major systemic bailouts in the short- to intermediate-term - and if they teach their children, the long term as well!

NEXT: Inspire Americans to help themselves

Last updated November 12 2008: 4:10 PM ET
Email
|
Print
|

Digg this story
|

RSS