Successful new model launches are critical for car companies. Here are five that worked and five that didn't.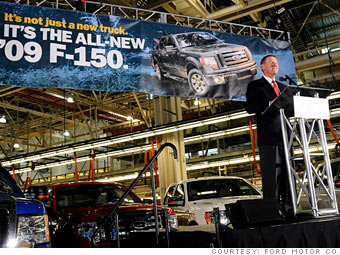 Launching a new car is one of the riskiest things any automaker does and J.D. Power has recently created a system to determine which companies best managed this difficult feat.
It takes about five years for an idea to get to final production of a vehicle. During that time the car market can change completely. Gas prices can go up or down, the economy can tank, or other car makers can come out with competing models.
Besides all that, a thousand misjudgments can creep in. The chief driver for most failed launches is, simply, too much optimism, said Gary Dilts, senior vice president with the market research firm J.D. Power and Associates.
In the workshop, proud designers and engineers, having spent years on the car, are sure it's great: "How could customers not flock to by it," they say. In the corner office, said Dilts, sales projections are made to justify all the money the company has spent.
J.D. Power looked at 27 new vehicles which rolled out last year and tracked their performance in the market for eight months.
Scores are based on two overall factors: the car itself and the automaker's business acumen. On the design side, cars that score well on initial quality and owner satisfaction surveys are considered more successful. On the business side, a successful launch means low inventories without the need for heavy incentive spending.
Here's a look at five new launches that went well last year compared to five that fizzled.
NEXT: Hyundai Genesis