Small businesses thrive in this picturesque city on the South Carolina coast.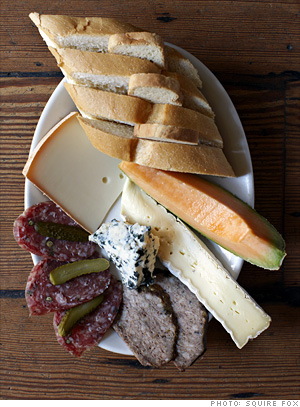 Gaulart & Maliclet (Fast & French)
Rich in history and the arts, Charleston is one of the oldest and most picturesque cities in the American South. But there's more to this "low country" hub than antebellum aristocracy and style. A winter visit is the perfect opportunity to explore its cobblestone streets.
After you've toured Fort Sumter, site of the Civil War's first battle, take a walk along the harbor and then head inland to the Calhoun Mansion, an Italianate manor built in 1876 (and at 24,000 square feet, the largest privately owned home in town). If all that history tires you out, sit down for a buttery croissant or croque-monsieur and pressed coffee at
Gaulart & Maliclet (Fast & French)
.
Owners Gwylene Gallimard and Jean-Marie Mauclet are also artists. Their work can be found in their popular restaurant and gallery, where, as one waitress put it, you'll find "authentic French people" in the kitchen. Gallimard and Mauclet, who recently celebrated the restaurant's 25th anniversary, once dreamed of franchising but are now content to focus on their art installations and the bustling café.