You've made it through the layoffs; now it's time to invest in yourself.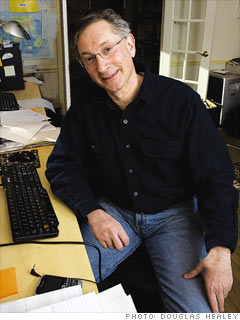 Josh Moritz is the owner of Customer-Growth, an interactive ad agency.
Josh Moritz is 54 and a managing partner of an advertising agency in Westport, Conn. So why would he spend $50,000 to go back to school? To expand his intellectual horizons and learn new business technology. That impresses potential clients. "When people hear I'm doing an M.B.A., their ears perk up," says Moritz, who is attending Babson College part time. "It gives me an edge."
Grad school is one way to send the message that you're up to date. But it's not always a slam-dunk financial proposition. Part-time and exec M.B.A. programs can cost $20,000 to $100,000 or more - and the older you are, the less time you have to collect whatever salary increases the degree might bring.
To justify the cost, research what you'll get out of the program and how it applies to your career. Check job boards for the position you want and see what schooling is required. Also find out what education the hotshots in your field have. You may find that alternatives like short-term certificate courses make more sense.
Strategy:
Find out the certifications and degrees that industry leaders have acquired. Then follow suit.
NEXT: Get networked - it pays
Last updated February 02 2009: 5:54 AM ET
Email
|
Print
|

Digg this story
|

RSS