The Gizmodo Gallery in New York, which opened on Sept. 23, features 80 of the coolest gadgets from today and yesteryear. Here are our 6 favorites.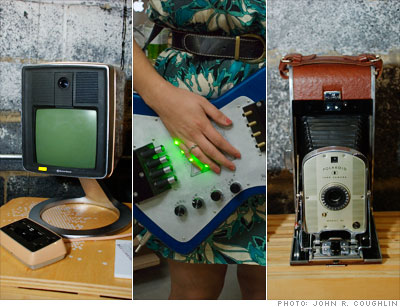 Technology has evolved at a rapid pace over the centuries, from the caveman's wheel to the first personal computers to wireless gadgets like iPhones that power our world today.
Tech blog Gizmodo created an interactive museum in New York City to pay homage to the 80 coolest gadgets from today and years past. The Gizmodo Gallery, open September 23-27, features high-tech new inventions alongside some "off the beaten path" electronics and devices from decades ago. CNNMoney chose a half-dozen of our favorites.
NEXT: 3-D Etch-a-Sketch - 2009