Credit cards: No quick fix for soaring rates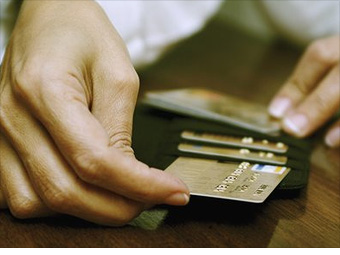 Last year:
As soon as the credit crunch hit, card companies began lowering credit limits and hiking interest rates - often to
nearly usurious levels
in excess of 20%. The Federal Reserve and other agencies stepped in with
newregulations
banning some of the most egregious practices, such as boosting rates on existing balances and charging late fees without notice. But the new rules won't go into effect until July 2010, and will still allow card companies to suddenly and dramatically hike rates for future purchases.
This year: Rep. Carolyn Maloney, D-N.Y., called the Fed action a "strong first step," but said she and Financial Services Committee Chairman Barney Frank still plan to push forward with a "Credit Cardholders' Bill of Rights" to further strengthen credit card protections and speed up implementation to 2009.
A similar bill passed the House by a 312-112 vote last September, but never came up for a vote in the Senate; it will now likely be up to Sen. Chris Dodd, D-Conn., whose own credit card reform bill died in committee last summer, to push for more immediate reforms. In the meantime, there's not much to do about rate-jackingother than bear it and look for other sources of capital. -Neil deMause

NEXT: Taming the wild commodities