Small companies ended 2008 with a laundry list of troubles, with sales slow, bank lending frozen, and health care and credit-card costs soaring. Here's what to expect in 2009 on 7 key issues.
Health care: Still on the critical list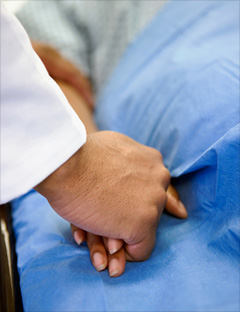 Last year:
The cost of providing health insurance to employees continued to skyrocket, jumping by an average of 5.7% per employee after a 6.1% hike in 2007, according to a study by consulting firm Mercer. A survey by the National Federation of Independent Businesses found that health care was the
number-one concern
of small business owners, prompting the NFIB to become a major backer of an advertising campaign calling on the presidential candidates to make health reform a priority.
This year: President-elect Obama has endorsed a sweeping reform plan that would create a new National Health Insurance Exchange to allow more businesses access to insurance pools. Such pools can both negotiate for better overall rates and offer relief to small companies that might otherwise see their premiums soar because of a single sick employee. In Congress, various bills are kicking around, but these may end up being swept aside by the recent "Call to Action" issued by Sen. Max Baucus (D-Mont.). It echoes Obama's plan, but with the added wrinkle that coverage would be mandatory. That's a controversial measure, but one that health experts say is key to keeping premiums low - and it could help get insurance companies on board.
Most observers expect health-care reform to wait until after an economic stimulus package is dealt with, but not too long after. The forecast: Smaller reforms are likely in 2009, followed by a full-on throwdown over a major health insurance overhaul in 2010. -Neil deMause

NEXT: Credit crunch: Hope on the horizon