Layoffs and long hours ahead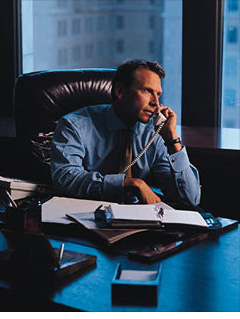 Last year:
As
unemployment claims mounted
in 2008, small businesses were among the last to shed staff. For most of the year, while big companies underwent massive staff reductions, ADP's monthly report on its national employment estimates showed
cumulative headcount growth
at the nation's smallest companies, those with 50 employees or fewer. But in October, the weak sales market
finally caught up to the small biz segment
, which is now also showing losses.
For small companies, cutting employees often means laying off friends and family. It also leaves remaining the staffers with expanded workloads - many small business owners say they're working longer hours, thanks to the ongoing recession.
This year: American Bridal owner Shirley Tan, who recently cut her staff of 32 down to 24, expects layoffs to pick up after the lull of the holiday season: "2009 is going to be very rough for many people," she predicts.
Employment analysts expect the labor market to remain rocky. After the 2001 recession, it took four years for job levels to peak again, according to the Economic Policy Institute. In its latest member poll, the National Federation of Independent Businesses found that more companies plan to cut staff than to hire. But when the economic tides start turning, expect small companies to be the bellwether: Small businesses, typically the most agile in tough times, are traditionally the first to start hiring again. -Emily Maltby

NEXT: Credit cards: No quick fix for soaring rates