Seven decades in the family business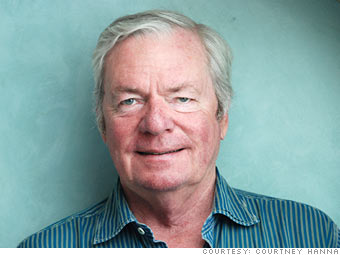 Timothy Hanna, owner
Ken's Steak House
Ken's is a Framingham landmark with a national reputation: Many shoppers recognize the popular line of salad dressings that bear its name. Behind the ubiquitous supermarket staple is a family-run restaurant founded in 1941.
The old warhorse is still learning new tricks. Ken's Steak House recently began hosting comedy nights to get people's minds off the economy. On those nights, the restaurant sells out.
"In these times, people are trying to get the most they can for their money," says owner Tim Hanna. "It's good for us because we own the land. If I rented, I don't think we'd be able to offer the value and quality we do. Fortunately, my parents lived by the motto 'Make hay while the sun shines,' and they lived conservatively. Now there are rainy-day reserves available."
Ken's is actually going to be expanding this spring. After acquiring and refurbishing an old diner car, Hanna made plans to add a 1930's style diner, fitted out with black-and-white TVs, costumed waitresses, and a menu featuring classics like green beans, meatloaf and gravy.
"It will be like stepping back in time, which will be fun," says Hanna. "With so much doom and gloom, it will be a pleasant break."

NEXT: From house sales to foreclosures