Big money for small businesses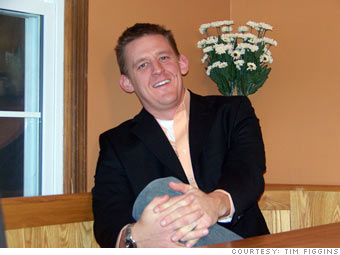 Borrower:
Tim Figgins
Owner,
Boat Boys
Newark, Ohio
Lender: Huntington National Bank
Lending volume: Huntington is one of the only major SBA lenders on track to increase its loan volume this year: It originated $50.4 million in SBA 7(a) loans during the first quarter of the 2009 fiscal year, on pace to exceed its 2008 $152.7 million lending total.
Their story: Tim Figgins was once a business consultant. But when he approached the owners of a boat shop to see if they wanted help expanding and found out instead that they were about to retire, he decided it was time for a career change. Figgins helped the owners prepare to sell the business - and then he bought it himself, even though he didn't know much about boating. Fortunately, the owners of Boat Boys agreed to help him transition into the business, teaching him about retail, maintenance and rentals.
To fund his acquisition, Figgins approached Columbus-based Huntington National Bank, a large regional lender in the Midwest that consistently ranks toward the top of the SBA's volume-lender lists. Figgins had already secured a home mortgage through Huntington, and Boat Boys' prior owners took out a Huntington loan 12 years earlier to open the business.
While most SBA lenders have sharply cut their loan volume, Huntington has ramped up. One major factor is that the bank keeps the loans it originates, rather than reselling them in bundles to investors. That secondary market underpins as much as half of all SBA-backed lending; when the bottom fell out of it in September, many banks unable to resell their loans then lacked the liquidity to make new loans. Huntington steered clear of that trap.
But the bank's officers also emphasize that their success comes from perfecting the SBA procedures. "If you don't do the loans frequently, it can be challenging," says Jeff Rosen, Huntington's business banking director. "We have a process that is easy to meet the demand, because our specialists focus on SBA lending only."
Figgins put in his loan application this fall, about two weeks before September's market cataclysm. "When I talked to [Huntington] about the climate, they were honest and said they wouldn't finance the expansions I had planned just yet, but would go forward with the necessities of the loan," says Figgins. "They helped me prioritize what I actually needed to get started."
Figgins closed on his loan in December, receiving from Huntington $1.2 million of the $1.4 million he requested. Even though it's not yet boating season, he's been able to add two employees to the business, bringing the total to 11, and he invested in a Web site overhaul that has paid off in increased boating accessory sales.
"It was truly a partnership between me, the owners and Huntington," Figgins says of his business buyout. "It was always, how can 'we' do this or that. They could do the SBA thing blindfolded. They prepared me on the front end so I was always ready. As the bank deadlines came around, we had all the ducks in a row."
Figgins also appreciates the culture Huntington fosters: "They are in tune with the small town," he says. "Their local branch managers are involved in the chambers of commerce and local charity events, and they know the culture and the climate. But it was also comforting to know they had the big corporate presence in Columbus to back them up."
That's business as usual at Huntington, according to Rosen. "While we have the resources of a large institution, we are organized and our SBA specialists all work in the local markets," he says. "That's where the business is."

NEXT: A time to buy