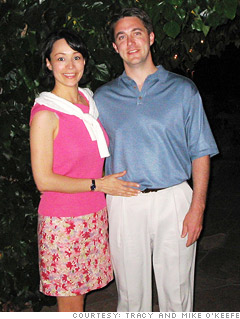 Borrower:
Tracy O'Keefe
President,
Perio Institute
Snoqualmie, Wash.
Lender: Fortune Bank
Lending volume: Fortune made 20 SBA-backed loans totaling $8.5 million in the 2008 fiscal year. In the first five months of this year, it's already made 18 loans, totaling $10.3 million.
Their story: Tracy O'Keefe's in-laws were ready to hand off their business last fall, and O'Keefe and her husband were more than happy to buy it from them. In September, the couple acquired Perio Institute, paying their family directly in a seller-financed transaction.
The Perio Institute conducts oral surgery training courses for dentists and hygienists. Perio's new owners knew the business could benefit from an expansion, so they quickly sought bank loans to buy two more businesses. The first, Alvelogro, is a company that distributes bone grafting materials. The other, the Health Studies Institute, offers online dental education courses.
O'Keefe won't disclose the loan amounts, but said that she was" very satisfied" with the loan she received from Fortune Bank, a Seattle bank that lends in Washington, Oregon and Idaho. The bank focuses on expansion loans, a perfect fit for Perio's needs. O'Keefe was able to purchase the Health Studies Institute in October and Alvelogro in December.
"They helped with the negotiating and helped us get a note from the Health Studies Institute owner to supplement the loan," she says. "They also gave us lines of credit that we haven't used yet, but we know we'll eventually need them for [Alvelogro's] inventory."
Scott Harvey, executive vice president of Fortune Bank, says that while the bank's underwriting standards have become more conservative, it takes the down economy into consideration when evaluating small business applications. "Many [entrepreneurs] are committed but don't have a lot of collateral. But if they're willing to step up, we take that into account," he says. "We try to see down the line."
"Everyone kept warning us and telling us there's no way the loans would go through," says O'Keefe. "The bank asked us how we'd increase sales in this environment and wanted to know how we'd offset the downturn in the business, but otherwise there was never really a hiccup in the process."
The O'Keefes now have seven employees. Though they saw Alvelogro's sales dip 10% to 15% last year, they think the three combined businesses will start to see growth in about six months.

NEXT: Investing a child-care center's future