A slice of pizza gets pricier
Rising wheat prices are pushing up costs for baked goods, and foods from muffins to pizza are getting more expensive.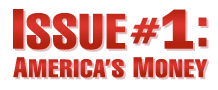 Issue #1: America's Money - Everyday on CNN
NEW YORK (CNN) -- Pizzeria owner Joe Vicari shakes his head as he prepares to rip open a 50-pound bag of flour for another batch of dough.
"That's 37-bucks. $37. I couldn't believe it!" says Vicari.
Since opening Mariella Pizza in mid-town Manhattan 30-years ago, Vicari, says he has never experienced such a jump in the cost of his ingredients.
"I can't even believe how much the flour [goes] up. When I see the bill I can't believe it, that's too much," says the veteran pizza maker, who emigrated from Sicily. Only four weeks ago, Vicari says, he was paying just $16-a-bag for Gold Medal brand flour, which at $37-a-bag now seems more golden than ever.
Executives at his supplier, Cremosa Food of Melville, New York, did not return CNN's repeated phone calls, though a source at the company confirms there are plans for a price hike to $40-a-bag in the next week. Cremosa, the source said, is allocating flour to restaurants, refusing to allow customers to buy more than they had purchased the prior week.
Vicari struggles with the thought of raising the price of a slice, which he lifted to $2.50 only a few months ago due to an increase in cheese costs.
"Over here people come to buy pizza, working people. How much [am] I going to raise the pizza now?" asks Vicari. "Somebody come in here for two slices, and I take $5. I feel very, very bad for the person."
But, he concedes, if flour rises a few dollars more, above $40-a-bag, he probably will pass along the higher expense to customers.
The cost of cereals and bakery products climbed at an annual rate of more than 9% last month, according to the Bureau of Labor Statistics, compared to a rise in the overall Consumer Price Index during the past 12 months of 4%.
Indeed, it's not only pizza that's becoming more costly. Baked goods of all kinds are heading higher as the price of flour rises due to the fact that wheat is trading near a record high.
At the Chicago Board of Trade a bushel, 60-pounds of wheat, now trades for more than $1100, more than two-and-1/2 times what it was just a year ago.
Why? You can lay part of the blame on ethanol. Huge demand for ethanol has farmers planting more corn to produce the fuel when they could be growing wheat.
"Ethanol was competing against wheat for acres in 2007," said Joe Victor, grain analyst with Allendale Inc.
Poor growing conditions last year also affected the global wheat crop, from a winter freeze in the U.S. to droughts in Australia and France.
And, the dollar sinking to a record low makes U.S. wheat relatively cheap for foreigners.
"Fifty-nine-percent of everything we raised in 2007 is leaving the U.S.," said Victor. "That's 9-10% greater than normal." As a result, Victor said, U.S. wheat supplies are at their lowest level since the end of World War II, another factor pushing prices skyward.
The good news for U.S. consumers is that high wheat prices have led farmers to plant a large crop of winter wheat, which could temper retail prices later this year.
But, for now, it appears likely the cost of baked goods is heading higher.
"It's killing us, it's killing us. It's forcing me to pass it on to the consumer," said Frank Karalis co-owner of Europan Bakery Café in Manhattan. Karalis was holding a menu on which he had just crossed out every price and written in new, higher prices he plans for next week: Bagel with butter $1.30, up 20-cents; Muffins $2.25, up 25-cents; Paninis $7.20 up 25-cents.
"Someone's gonna buy a croissant here for $2 and tomorrow they're going to pay $2.50. They're not going to like that," Karalis said.

Features

These Fortune 100 employers have at least 350 openings each. What are they looking for in a new hire? More

It would be the world's second-biggest economy. See how big companies' sales stack up against GDP over the past decade. More