'You're working for gas now'
The people of Camden, Ala., pay a bigger chunk of their income for fuel than anyone else in the country - meaning tough choices for the ever thinner family budget.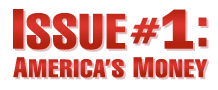 Issue #1: America's Money - Everyday on CNN
CAMDEN, Ala. (CNNMoney.com) -- Corey Carter spends a quarter of his paycheck on gas.
The 30-year old Carter, who earns $7 an hour making car parts for a Hyundai factory near Montgomery, Ala., spends $65 a week on gas, double what it cost just a few years ago.
Paying $30 more for gas out of a $240 paycheck makes a big difference.
"Going out to eat, going to the movies, you can't do stuff like that," says Carter, filling up his Firebird at a BP station in Camden, a quiet southern town 80 miles southwest of Montgomery. "You're working for gas now."
Carter, and other residents that live around Camden, are having a particularly hard time - they devote more of their budget for gas than anyone else in the United States.
So, like Americans everywhere, people here are cutting back on spending, and that's threatening to send - or may have already sent - a shaky economy into recession.
For people like Carrie Frye, 33, a mother who commutes 70 miles each day, the choice is about much more than simply cutting back on entertainment.
Frye works at a factory in Selma, Ala., making lawn chair cushions. If she makes her production quota, she might bring in $329 a week. If not, it's $220. Either way, she says the $60 a week she now spends in gas comes out of money for food, the doctor, and buying clothes for her kids.
"I just hope they don't grow that fast," she says, filling her tank of her Jeep Cherokee at the Camden BP.
Camden is a classic rural southern town - men sit on porches, shopping gets done at the general store. The county bills itself as the "hunting and fishing capital of Alabama." The main industries here are logging, farming, and, more recently, business related to the Hyundai plant which opened in 2005.
But the county is poor - household income of $26,000 is nearly half the national average. And people have to travel a long way to work.
The combination of low wages and long travel times means the people of Camden, for the second year in a row, spent a higher portion of their income on gas than anyone else in the country, according to a study from the Oil Price Information Service, a research firm that tracks data for AAA.
In Camden, drivers put 13% of every paycheck right into the gas tank. In wealthy towns around New York City, people spend less than 2% of their income on gas.
For local businesses, an extra dollar spent in the tank means one not spent at the restaurant or hardware store.
[Customer's] budgets are tightening," says William Malone, head of the local Chamber of Commerce. "They're cutting back any way they can."
Malone, who also runs a local insurance company, said he's seen people cut back on their insurance plans, purchasing them with less coverage or higher deductibles.
He's also seen a growing interest in smaller cars, a claim backed up by the local Chevy dealer.
Not every business is struggling. A worker behind the counter at the local bait and tackle shop says they've had a bumper year. Evidently, folks will hunt and fish no matter what the economy's doing - maybe even more so if they're out of work.
But at Uncle Redd's, a barbeque joint on the way out of town, owner Andrea Finklea says over 100 people a day would come in for the chicken, ribs, and mac n' cheese. Now, they're lucky to get 65.
"We're planning on cutting back on employees hours, that's a bad thing," says Finklea.
Jimmy Pugh runs the Coast to Coast Tru Value in the center of town, although the shop's hardware store moniker belies the merchandise on hand - the wood floor, tin ceiling general store sells everything from toys and tools to electronics, guitars and furniture.
Pugh says his business is off 10 to 15% for the last few months, and he too may have to cut back on hours.
"It's the overall economy, but gas prices are having a big effect on it," he says. "I just don't know where it's headed."
The dip in business is hitting the town's coffers.
Camden's seen its revenue from sales receipts drop 5% in December, the first decline in seven years, according to Mayor Henrietta Blackmon. In February revenue fell another 2.5%.
Despite these figures, a tax hike isn't in the cards yet. But for the people of Camden, and other communities across the nation struggling with declining home values, tightening credit and rising unemployment, high gas prices are just another burden as the economy teeters on the brink of recession.

Features

These Fortune 100 employers have at least 350 openings each. What are they looking for in a new hire? More

It would be the world's second-biggest economy. See how big companies' sales stack up against GDP over the past decade. More