Cheese to the rescue
An entrepreneur helps small farmers stay in business by diversifying into lucrative new markets - like gourmet cheese.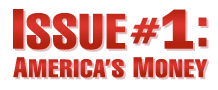 Issue #1: America's Money - Everyday on CNN
WESTPORT, Mass. (FORTUNE Small Business) -- As owner of the real estate appraisal company Golf & Land Economics, Barbara Hanley is usually immersed in deals that will turn open space and woods into putting greens and fairways. But today she is in Westport, Mass., a town 30 miles east of Providence, scrutinizing the roof on a decaying barn that sits in a quiet pasture.
This is cow country, and if Hanley has her way, it will continue to be for generations to come.
"I bet this roof will be one of your first improvements," she says to farmer Karl Santos, who nods in agreement. For the first time in years he has a budget for repairs, thanks to Hanley's efforts.
Until Hanley moved to Westport a decade ago, she was not the type to trudge around a New England barn. She has lived most of her adult life in Southern cities such as Miami and Atlanta, and now, after moving here to seek some peace and quiet, she's part of a community where a dozen dairy farmers are trying to hang on to their land.
Squeezed between some of the lowest milk prices local dairy economists had seen and soaring taxes (thanks to the area's transformation into an upscale suburbia), many farmers were forced to take other jobs. Santos' friend Jay Tripp rises at 4 A.M. to tend to his cows, then drives a truck from 7 A.M. to 3 P.M., only to return to barn duty till well into the night. Says Hanley: "They don't have access to business reports and marketing tools because they have no resources or time."

As she learned more about the plight of her neighbors, Hanley came up with an idea: Why not volunteer her business skills to help them keep their farms?
Like the farmers, she had an intimate knowledge of the land, but unlike them, she also had a keen sense of the markets. She co-founded Westport's Agricultural Commission in 2001 and helped organize events such as barn dances. She and her associates raised $40,000 a year for farm grants and more than $800,000 a year for a 1,300-acre land trust.
Still, farmers were going bankrupt, so Hanley decided to focus on one family at a time, starting with Santos, 42, and his three brothers, who own a 2,500-acre farm and 132 cows. Milk, she observed, is a commodity whose price is dictated by giant buyers and government rules. Gourmet cheese, on the other hand, commands prices that might keep New England dairies in business.
Last year she, her husband, Leo Brooks, and Santos went to France to study artisanal cheesemaking in Lyon and in the Alps. Hanley then wrote a business plan, and the brothers cashed in their life insurance policies to put $40,000 into a new venture, Shy Brothers Farm, Hanley's homage to the bashful siblings.
Hanley invested $80,000, for 30% equity; the money she earns would go into the land trust and new projects to help more farmers. The brothers bought a $30,000 cheese vat and converted a former butchering shed into a cheese house. The brothers called their cheese Hannahbelle Blues (a Roquefort-style) and Hannahbelle Whites (one without the bluing mold), after their mother; each cheese has the creamy flavor of a French Époisses. A package of 24 small balls (sold at Whole Foods (WFMI, Fortune 500) and farmers' markets) retails for $4.95. Hanley projects revenues of $250,000 in 2008.
Using the Santos project as a template, Hanley is on to a second farm in Middleboro, Mass., and has a $12,500 matching grant to target six to eight more. Jeffrey Roberts, author of The Atlas of American Artisan Cheese, will mentor the group.
"Barbara has made the difference between losing my family's farm and staying in business," says Santos.

Features

These Fortune 100 employers have at least 350 openings each. What are they looking for in a new hire? More

It would be the world's second-biggest economy. See how big companies' sales stack up against GDP over the past decade. More