Mattel not playing - toy prices will be hiked
No. 1 toymaker says it will raise retail prices mid-year to offset the rising cost of raw materials, production and lawsuits.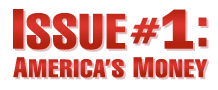 Issue #1: America's Money - Everyday on CNN
NEW YORK (CNNMoney.com) -- Many American families are already digging deep to pay for gas and food. Now they can add toys to the list of products they will be paying more for in 2008.
Mattel (MAT, Fortune 500), the world's largest retailer and maker of iconic toy brands such as Barbie, Hot Wheels and Elmo, said Monday that the company will raise prices for its brands in the mid-single digits by June.
"[Toy] price increases aren't new. They happened last year as well. But this year, the increases are in the backdrop of a recessionary environment," said Linda Bolton Weiser, analyst with Caris & Company.
The price hikes are necessary in order to offset Mattel's first-quarter loss, CEO Robert Eckert told analysts during a Monday conference call to discuss the company's quarterly results.
The company reported a loss of 13 cents a share for the period, falling far short of Wall Street expectations for a profit of a penny a share on a 2% drop in sales. Investors punished Mattel's stock, pushing it down more than 7.5% on the New York Stock Exchange during morning trading.
Eckert blamed the loss partly on rising costs of raw materials such as resin used to manufacturer plastic toys and a sharp jump in labor costs in China where a majority of Mattel's products are made. Other contributing factors included Yuan appreciation, which is making it more expensive for Mattel to import toys into the United States, and rising litigation expenses related to the recall of millions of Mattel toys in 2007 for lead paint hazard and design flaws.
Toy retailers that sell Mattel's toys have the option of either absorbing the prices increases or passing them along to consumers.
Considering the overall softness in consumer spending amid a economic downturn, many mass market retailers that sell toys, including Wal-Mart (WMT, Fortune 500), have been promising shoppers better deals and discounts in order to spur sales at their stores.
Eckert told analysts that he wasn't sure if retailers "would be open" to Mattel's price increases.
But if parents were hoping to save money by buying more store brand toys this year instead of name brands, they could be in for a rude shock.
"[Retailers] are seeing the same exact increases in commodity prices as we are on their private label toys," said Eckert, indicating that merchants might be pressured to raise prices for generic store brand toys as well.
Weiser said retailers typically pass the full price increases on to consumers.
Eckert said Mattel was already in discussions with retailers on "how to sell toys" during the November-December holiday sales season, which accounts for more than 80% of annual toy sales in the U.S.
"It's hard to find a consumer product that people won't be paying more for this," she said.
Since parents will buy toys for their kids no matter what, Weiser said she expects more families will gravitate towards lower-priced products for the holiday season, priced at or under $20.
Given that toymakers, including Mattel will introduce a lot of new toys in 2008, Needham & Company analyst Sean McGowan said parents may not feel the price increases because they won't have a pricepoint from the previous year to compare them to.
McGowan said many parents will either trade down to less expensive toys or even buy fewer toys.
"To some extent toys are independent of the economy," he said. " If the kids aren't insistent on a toy, then parents won't buy them," adding that it's up to companies to offer exciting toys that will entice consumers to spend money this year.
Analysts quoted in this story do not personally own shares of Mattel and their firms do not have an investment banking relationship with the company.

Features

These Fortune 100 employers have at least 350 openings each. What are they looking for in a new hire? More

It would be the world's second-biggest economy. See how big companies' sales stack up against GDP over the past decade. More