Fed cuts rates again and hints at pause
Central bank cuts rates for seventh time since September, but sees less risks of slowdown, suggesting this may be last cut for a while.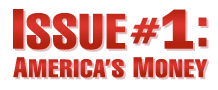 Issue #1: America's Money - Everyday on CNN
NEW YORK (CNNMoney.com) -- The Federal Reserve cut its key interest rate by a quarter percentage point Wednesday, but the central bank's statement signaled it may be the last rate cut for at least a while.
The cut took the federal funds rate, the key overnight rate at which banks loan money to one another, to 2%. It had been at 5.25% as recently as September, when the Fed started slashing rates in an effort to spur the economy and keep the nation out of recession.
The fed funds rate, as it is more commonly known, is a benchmark for home equity lines of credit, credit cards and other consumer loans as well as the prime rate used for short-term business loans.
The Fed's statement repeated earlier ones about how rate cuts up to this point should help to spur the economy and lessen the risk of a downturn. But the central bank removed the following language form the current statement: "downside risks to growth remain."
The absence of that phrase, along with the new comment in the statement that "uncertainty about the inflation outlook remains high" led some experts to believe the central bank is signaling it is ready to pause on rates for some time.
Pause seen...but for how long?
"They haven't closed the door to further cuts, but they've shut it part way," said Mark Zandi, chief economist for Moody's Economy.com. "They're saying they believe they've done enough."
Stocks initially surged following the Fed announcement but wound up giving up all their gains and finished the day lower, a possible sign that investors are still worried about the weak economic environment. The government reported earlier Wednesday that the economy grew by just 0.6% in the first quarter.
Fed policymakers are not set to meet again until June 24 and 25, the longest gap in its calendar of meetings this year.
Zandi said he believes a pause is the proper policy for the Fed to take at this point.
"I think they've done a lot," he said. "They sense the financial system is on firmer footing. The economy is still weak, but the pace of decline doesn't seem like it's accelerating."
But Keith Hembre, chief economist for First American Funds, believes further weakening of the U.S. economy could cause the central bank to start cutting once again later this year or early in 2009.
"The Fed has certainly done a lot so far," he said. "But I think six months down the road we'll find that the economy is not rebounding as we've anticipated and the Fed will have to move rates lower."
That is what happened during the last period of Fed rate cuts, when it lowered rates throughout 2001, taking the fed funds rate down to 1.75%.
Then it kept rates on hold through most of 2002, before cutting again in November of that year and once more in June 2003. Rates were at 1% following that cut.
Fed may need to raise rates to fight inflation
Rich Yamarone, director of economic research at Argus Research, doesn't think rates will get to that level again. In fact, he believes the Fed's next move will be to raise rates to combat building inflationary pressures. He points out that the real fed funds rate, which is the fed funds rate minus the inflation rate, is now negative 1.27%.
"Policymakers know all too well that when real rates are negative for an extended period of time, inflation pressures rise swiftly and dramatically," said Yamarone, who added that the Fed might start raising rates as soon as December.
There have been growing complaints that the Fed's aggressive rate cuts this year have been a key to why food and oil prices have skyrocketed lately. The fact that the Fed has cut rates while central banks in Europe and Asia have mostly kept rates steady has led to a weakening of the dollar. That, in turn, has driven up commodity prices.
"The Fed will be reluctant to cut any further, because inflation remains elevated, and they do not want inflationary expectations to increase," said Arun Raha, senior economist for Swiss Re.
Once again, two of the presidents of Fed district banks who sit on the rate-setting Federal Open Market Committee -- Richard Fisher of Dallas and Charles Plosser of Philadelphia -- voted against the rate cut, as they did at the March 18 meeting when the Fed cut rates by a half-point.
The statement said those two members preferred no change in rates. But the two of them joined other members in voting for a quarter-point cut in the discount rate, the rate at which the Fed lends money to commercial banks.

Features

These Fortune 100 employers have at least 350 openings each. What are they looking for in a new hire? More

It would be the world's second-biggest economy. See how big companies' sales stack up against GDP over the past decade. More