Managing your folks' money: 5 steps
Even if you think you're well prepared to take over an aging parent's finances you'd better read this guide.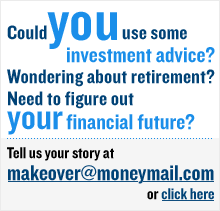 (Money Magazine) -- Ever since Yvette Mesquita took over her father's finances, she's felt as if she's had two jobs.
Two years ago, Bill Mesquita's longtime companion died. Overcome with grief, he wasn't able to keep up with day-to-day tasks like bill paying. Before Yvette and her two sisters realized what was happening, their dad had racked up $30,000 in credit-card debt.
Mesquita, a 43-year-old parks employee in Tolleson, Ariz., lives about 90 minutes from her now 71-year-old father, so the bulk of the financial management fell to her.
She convinced her dad to cut up his credit cards and refinance his mortgage. Then she took over the bills and budgeting so she could make sure that he kept his expenses within the $40,000 or so he earns from Social Security and a pension.
Her quick action helped avert a disaster. But the process hasn't been easy. "The red tape can get overwhelming," she says.
When Mesquita tried to open a joint bank account with her father, for example, she figured the durable power of attorney he'd signed would be sufficient. It wasn't. The bank had its own forms that both she and her dad had to fill out before Mesquita could act on his behalf.
Her dad was able to come into the bank to do the paperwork, but the incident worried Mesquita. "I thought I had everything taken care of," she recalls. "What if my dad had been in the hospital? I'm wondering what else the power of attorney won't work for."
More than 34 million people help care for a parent or elderly friend or relative, according to the AARP Public Policy Institute. Whether it's paying the monthly bills, appealing a denied insurance claim or overseeing an investment portfolio, money management is often the first role adult children take on when they begin assisting an aging parent. Yet few families are adequately prepared.
Without advance planning, just finding files can be a massive undertaking. Often by the time you realize you need to intervene, memory loss or illness are a problem. Your parent may have misplaced statements, forgotten about accounts or, worse, let payments lapse. Even in the best of circumstances, glitches like an insufficient power of attorney are common.
To avoid adding logistical headaches to what's already a fraught transition for both parents and children, every family should follow these five steps long before help is needed.
1. Create a single guide
When you take over another person's finances, you quickly find that you need information and lots of it. That's why everyone, regardless of age or health, should compile a list of financial accounts and documents in case emergency strikes. The list, including account and policy numbers and the location of backup documents, should cover:
Monthly bills, including phone, gas, electric and credit-card accounts
Bank accounts and safe-deposit boxes
Retirement accounts, including Social Security, pensions, IRAs and 401(k)s
Brokerage and fund accounts
Insurance policies, including life, health, home, auto, long-term care, Medicare B, Medicare D and Medigap
Wills and medical directives, including living wills and health-care proxies
Also be sure to note the names of any bank employees, insurance agents, brokers, investment advisers and attorneys.
If you're working with your parents to draft this list, expect to take some time with this task, especially if your parents are disorganized or uncomfortable with the process. You'll also need to make copies of the supporting paperwork.
For more help, use the extensive checklist published in "The Parent Care Solution" by Dan Taylor, a book that offers plenty of good advice on how to talk to your parents about money.
Once you've assembled this list, keep the paperwork in an accessible place such as a home file cabinet. Avoid a safe-deposit box in your parents' names; even if you have permission to open it, the bank may not let you do so without a parent present.
2. Get the power
The next step is making sure you can get control of your parents' accounts if and when you need to step in. If your parents haven't done so already, they each need to draw up a durable power of attorney, which authorizes someone else to take care of personal and financial affairs. The durable part means that the authorization lasts even after the person signing the document becomes incapacitated.
A power of attorney with the broadest parameters - the authority to handle all financial, real estate and legal matters - is best, advises Liza Weiman Hanks, an estate attorney and author of "The Busy Family's Guide to Estate Planning."
If your parent becomes incapacitated without this document, explains Hanks, you'll have to go to court to be named as legal guardian for your mom or dad (a long, costly and potentially humiliating process).
3. Close the loopholes
As Yvette Mesquita found out the hard way, a durable power of attorney is not one size fits all. Most large financial institutions require their own forms to be filled out and signed by an account holder before they allow anyone else to access the money.
The extra layer is designed to protect your parents from fraud and protect the institution from liability. When you get a durable power of attorney, call each of your financial institutions and ask if the firm requires a supplement.
4. Take special care with health care
If your parents are in good health, you may not realize how important insurance and other medical paperwork is. "This is one of the areas adult children often overlook," says Rosanne Grande, a financial planner with Rogé & Co. in Bohemia, N.Y. and an elder-care expert. "But it's also one of the most problematic areas when things go wrong."
Grande isn't talking just about living wills and health-care proxies, which spell out your final wishes and authorize someone to make treatment decisions on your behalf. While these are vitally important documents - for you and your parents - it's also critical to make sure that you can get information on your parents' medical condition and health insurance coverage.
For that to happen, follow these steps. First, if your parents have private insurance, contact the carrier and ask how to become a patient advocate. This will give you the power to handle claims appeals, lapsed coverage and other glitches. You will also be able to receive bills and pay your parents' premiums.
With most insurers, says Grande, your parents will have to draft a letter of authorization stating they want you to be their patient advocate. In turn, the insurer will usually send a form that both of you will need to fill out.
Second, you need permission to talk to your parents' medical providers. The reason? With Medicare, only the patient has access to insurance information.
To make sure you stay in the loop, have your parents draft a letter of authorization and fill out special forms for each of their doctors. That way, if there is a dispute over a payment or a question over treatment, you can call the provider directly.
5. Go slowly
Once you've built a strong foundation with the right paperwork, it's best to move slowly when it comes to taking over anyone's finances. It's natural for parents to resist, says Virginia Morris, author of "How to Care for Aging Parents." They're proud of their financial accomplishments and enjoy the independence.
You might start by simply helping your parents write checks for their monthly expenses. With a little time, you may convince them to let you set up automatic bill payments so they don't have to worry about due dates.
Ultimately, your parents may decide it's fine for you to receive the bills and take care of paying them directly. Easing the transition gently will build trust and show your parents that you only want to help make life easier, not take away their independence.
"It's a very emotional process," confirms Yvette Mesquita. "Parents take the whole thing very personally, and it's a lot of work for the kids. It takes time."
How to handle the hard questions: 3 fast fixes
Now that Yvette Mesquita and her sisters have their father's finances in order, they need to address an even tougher issue, says planner and elder-care expert Rosanne Grande.
1. Talk about health care. Even though Dad is doing well, he needs to sign a health-care proxy, which will name someone to make treatment decisions for him, and a living will, outlining his wishes for life-sustaining care. "We've approached Dad several times about this," says Mesquita, "but every time we do, he balks. It's so overwhelming."
2. Bring in help. Arrange a family meeting, but not at Dad's house, where he's bound to feel defensive. Instead, have an objective outsider - an attorney, a financial planner or an elder-care counselor - lead the meeting. "I've seen older people open up immediately to a professional in ways they never would with their kids," says Grande.
3. Be an example. One of the best ways to convince a parent to do this paperwork, says Virginia Morris, author of "How to Care for Aging Parents," is to do it for yourself. After all, everyone needs a living will and health proxy. Then tell your parents how it went. "You get the ball rolling in a nonthreatening way," says Morris.

Send feedback to Money Magazine
Features

These Fortune 100 employers have at least 350 openings each. What are they looking for in a new hire? More

It would be the world's second-biggest economy. See how big companies' sales stack up against GDP over the past decade. More